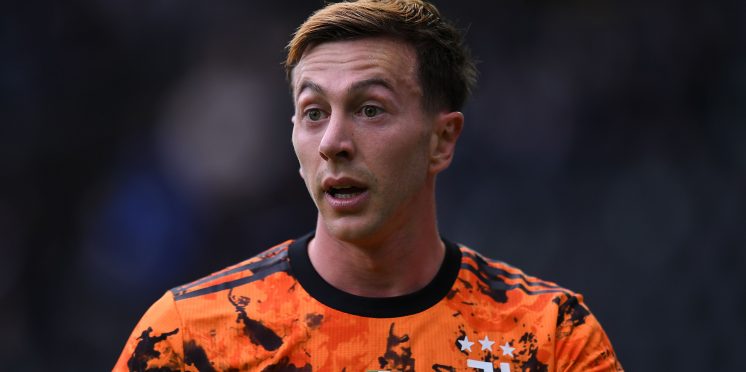 Toronto FC unsure if Federico Bernardeschi will face MLS ban following Juventus scandal
Serie A is often underrated for the drama it brings to the table, but the world was on watch as Juventus were slapped with a 15-point deduction for financial irregularities, bans to executives and 30-day bans for players on Juventus' 2019-20 squad.
According to Italian journalist Paolo Ziliani, players who joined the club on falsely reported wages will be dealt a 30-day ban, which includes Toronto FC's star Federico Bernardeschi.
TFC head coach Bob Bradley said he "wasn't sure" how the Italian Football Federation ban may effect his superstar Designated Player, when asked during a virtual press conference on Wednesday, January 25.
During the pandemic, Juventus announced that players would renounce four months of wages to "help" the club financially. It's been discovered that a secret agreement was made between the Juventus board and the players, where three out of the four months of wages would be paid off-the-books, spread over a longer period of time, which hid losses of over €200 million. The entire Juventus board resigned over the scandal a few months ago and face criminal charges in Italy.
11 former Juventus executives are facing bans, including former sporting director Fabio Paratici, who is now managing director of football at Tottenham.
Bernardeschi joined Juventus from Fiorentina in 2017 for €40 million, and won three league titles in Turin, before joining Toronto FC last year in a blockbuster deal to link up with his Azzurri teammate and fellow European champion Lorenzo Insigne.
According to FIFA's rules, bans enforced by a player's previous national association must be carried over by the new association, which means the 28-year-old could be out for a month. Saudi Arabian fans were forced to wait for Cristiano Ronaldo's Al Nassr debut as he served his two-match English FA suspension for slapping an Everton fan's phone out of his hand.
Bernardeschi contributed eight goals and three assists in 13 games last season at Toronto FC. The Reds will have a big void for the first month if the ban is imposed. But it could potentially give an opportunity to youngsters Jayden Nelson and Deandre Kerr to step up.
---