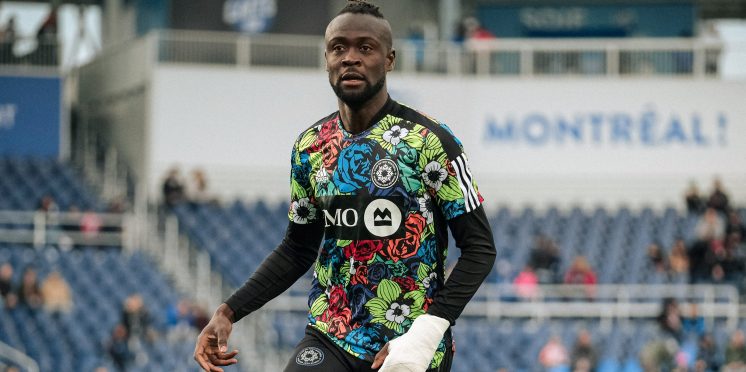 Wantaway striker Kei Kamara finally gets his CF Montréal exit, joins Chicago Fire
To say CF Montréal have had a chaotic offseason would be an understatement. But one day prior to the MLS regular season kickoff, it might calm down a little.
Wantaway striker Kei Kamara, who has been very public with his desire to leave the club this winter, has finally got his move, joining the Chicago Fire.
The 38-year-old has signed a one-year deal in Chicago and Montréal will receive $250,000 in General Allocation Money (GAM) split across two seasons, receiving $125,000 in 2023 and $125,000 in 2024. CFMtl could receive an additional $150,000 in conditional GAM if certain performance-based incentives are met.
A 16-year MLS veteran, Kamara is the league's third-highest scorer all-time. Last season with CFMtl, he scored nine goals and added seven assists, second-most and joint-most on the team, respectively.
He then signed a contract extension until the end of the 2023 season before publicly asking out of the club on January 11 on Twitter. He later cited the departure of former coach Wilfried Nancy as his main reason for the request for requesting a trade.
CF Montréal Sporting Director Olivier Renard previously told media that Kamara made his public trade plea "without our agreement" despite being offered Kamara improved financial terms when he was re-signed for 2023.
According to 985 Sports' Jeremy Filosa, Kamara may have had his own unusual reasoning for re-signing for 2023: to finance a house in Kansas City, where he spends his offseason. The 985Sports reporter revealed that Kamara had to show the bank that he had a contract for at least two years, or else he wouldn't have been able to get the required financing. Unfortunately, CFM were unaware of this reason, says Filosa.
Kamara was then in and out of training, before issuing a contradictory statement at the start of the month. He said he was "100 per cent" focused on the club, but at the same time was actively looking for a roster spot elsewhere.
New CFMtl head coach Hernán Losada told media when Kamara missed training last month that he was "disappointed" in Kamara's attitude.
Now, the veteran has finally got his move, and Chicago will be the 10th MLS team of his long career.
"The club thanks Kei for his on-field contributions last season," said Renard. "The club's wish was not only to have him for the 2023 season, but to offer him a multi-year project. We wanted him to be happy and to settle in Montreal with his family. We ultimately found an agreement for a trade. We wish him the best of luck in the next chapter of his career."
CFMtl were preparing for his eventual departure and brought in Quebec native Jules-Anthony Vilsaint on a free transfer, while Chinonso Offor also returned to the club after a loan spell at Belgian club Zulte Waregem.
With the Kamara drama finally behind them, Montréal can finally focus on what's important. Right now, that's their regular season opener against Inter Miami on Saturday.
CFM, who finished second in the Eastern Conference last season, will find it tough to repeat those performances considering the numerous changes they've had this offseason. But a win to start the season could go a long way.
---