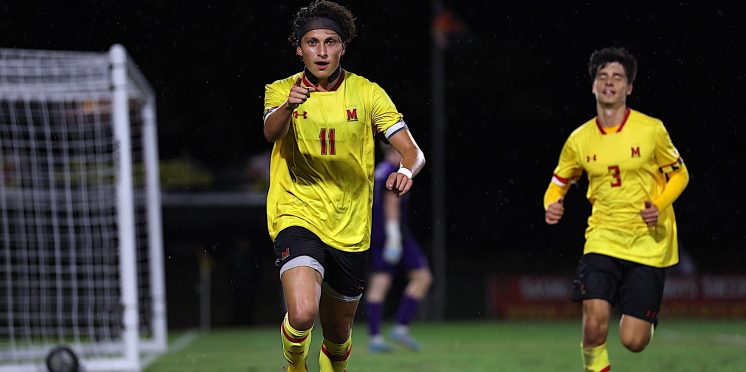 Vancouver Whitecaps sign Alistair Johnston's brother Malcolm, MLS SuperDraft pick Levonte Johnson
Another Canadian Syracuse Orange graduate is officially in Major League Soccer, and so is the next talent in a Canadian soccer family.
Following in the footsteps of the likes of former Orange stars Patrice Bernier, Kamal Miller, and Tajon Buchanan, NCAA standout Levonte Johnson has officially signed an MLS deal. Whitecaps' second team, Whitecaps FC 2, have officially signed the Brampton-born striker to an MLS NEXT Pro contract alongside three other youngsters.
Johnson, 23, was selected 29th overall by Whitecaps FC in the 2023 MLS SuperDraft this winter and spent the entire 2023 preseason with the club's first team, making four appearances. The 2022 Mac Hermann Trophy finalist and All-ACC First Team college star recorded 11 goals and six assists in 25 starts in his lone season with Syracuse University, helping them win the NCAA Division I National Championship.
He previously played with another MLS side's system, featuring for the Portland Timbers' U-23 side in USL League Two in 2021, scoring once in seven appearances.
As well as Johnson, fellow Canadians Malcolm Johnston and Gloire Amanda have signed for VWFC2.
Alistair Johnston's younger brother Malcolm, 21, started 17 matches for the University of Maryland Terrapins in his senior season last year. Captaining the team, he registered six goals and eight assists and was a First Team All-Big Ten selection among other honours.
Johnston plays in midfield as a No. 8 but can also play at No. 6 or No. 10, according to Maryland Athletics. In 2022, he was a fourth-year starter, team captain, and the team's penalty-taking specialist. He was selected 26th overall by New York City FC in the 2023 MLS SuperDraft but has now returned to his homeland. The Aurora, Ontario native previously played at Vaughan Soccer Club, as Alistair did.
In a video posted by WFC2, Alistair Johnston called himself "just a super-proud older brother getting to see his younger brother fulfill his childhood dream."
Related read: Bagged milk, Vancouver Canucks and Zinedine Zidane: Canadian Alistair Johnston chats to Celtic fans
Meanwhile, Edmonton native Amanda, a graduate of the Whitecaps FC BMO Academy System, returns to the Caps after spending the last two seasons playing with SK Austria Klagenfurt in the Austrian Bundesliga, scoring once in 10 games in Austria's top flight.
American midfielder Giovanni Aguilar has also been re-signed by VWFC2 having originally been acquired by Vancouver via the 2022 MLS SuperDraft.
"It's important that at every position we have players on our second team who are ready to push for places with the first team," said Axel Schuster, Whitecaps FC sporting director. "As we showed last year with the most players called up from MLS NEXT Pro and three players signed to MLS contracts, there is a clear pathway to our first team through our Whitecaps FC 2 squad in MLS NEXT Pro."
---