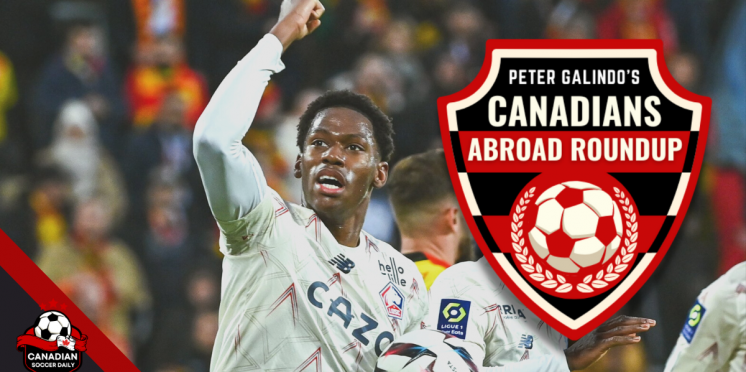 Canadians Abroad Roundup: Jonathan David putting Premier League teams on high alert
I know it's been a while since I've written a Canadians Abroad Roundup, but with so many players in sensational form as of late, I couldn't think of a better time to bring them back.
I'm also thrilled to join Canadian Soccer Daily. They've been on top of things since they launched during the World Cup and I'm honoured to contribute even one piece of content to a site dedicated to Canadian soccer.
So, without further ado, let's get started with a familiar face…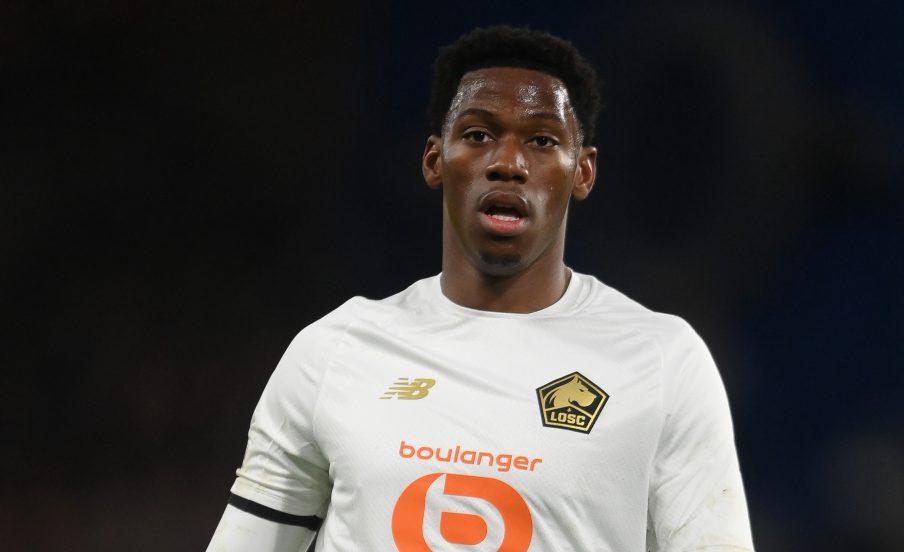 Jonathan David
Jonathan David could've left Lille last summer if the price was right. In other words, if someone forked over the cash that the club demanded.
On the surface, David had a solid enough season, which included his debut Champions League campaign. He scored 19 goals in 48 games in all competitions, and he was practically unstoppable entering the winter break. His statistical radar backed that up.
However, David only scored three times after the holiday break. He experienced a slow start in his first season in France as well, so this wasn't a new development.
That patchy form likely scared off interested clubs. After all, the pressure that comes with playing for certain teams is immense. A striker that goes a few games in a row without scoring will be heavily scrutinized.
But that's changed for David this season. Not only has he improved on his scoring totals from the past two years, he's consistently provided goals for Lille while improving his all-around game.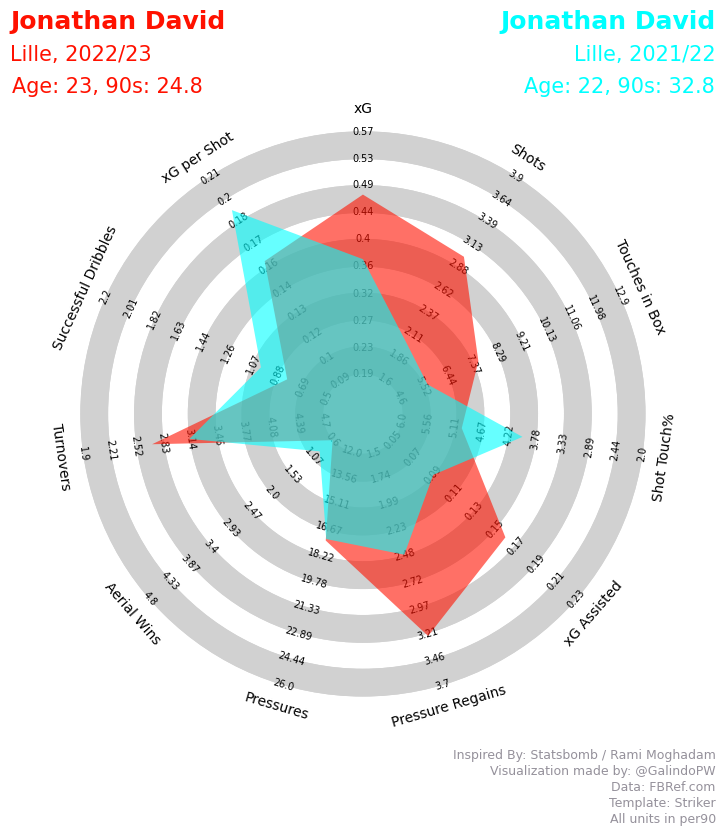 David is scoring, creating chances more regularly than last season, working harder off the ball and has cut down on the turnovers from 2021/22. Crucially, though, the 23-year-old is producing consistently and that will surely entice many suitors this summer if they meet Lille's reported €50-million ($72.2 million CAD) asking price.
Alphonso Davies
Davies has played like a man possessed since João Cancelo joined Bayern Munich. He should've scored in Bayern's win over Union Berlin last week and while he didn't attempt a shot in Saturday's 2-1 victory versus VfB Stuttgart, he was a menace on the left flank, registering three key passes.
Speaking of which, Davies has recorded at least one key pass and more than five touches in the box per 90 minutes over the last seven games since Cancelo arrived.
Coincidence? I think not.
Ike Ugbo
Ugbo hadn't made a single appearance for Troyes since early January prior to last week, now he's played in consecutive matches and he scored over the weekend. To quote Jim Halpert, "what is going on?"
Troyes are battling relegation and Ugbo scored five goals to keep them up last year. He proved that as long as he gets the service, he'll generate quality scoring chances. He's a master at creating separation in the box and popping up in promising positions.
The 24-year-old registered 0.4 expected goals (xG) per 90 with Troyes last season. Even with sparse minutes, he's still managed 0.33 xG per 90 from a 550-minute sample size. If they want to stay up, Ugbo might be the key to survival.
Cyle Larin
Larin has gone from super sub to starter at Real Valladolid in the last three games. He scored in his full debut versus Real Betis on Feb. 18 before going goalless in the last two matches, including Sunday's win over Espanyol.
However, it's been a generally successful start for Larin in La Liga. Real Valladolid manager Pacheta Martín has deployed the Canadian as a target man who can receive outlet passes, hold up the ball and play off the wingers once they catch up to him.
But Larin is more than a "hoof it up to the big man up top" kind of striker. Like David, the 27-year-old is a hard worker off the ball and that was carried into Valladolid.
Despite the activity off the ball, it hasn't taken away from Larin's effectiveness in the box. Not surprisingly, he's outperforming his xG but he continues to pop up in the box with regularity.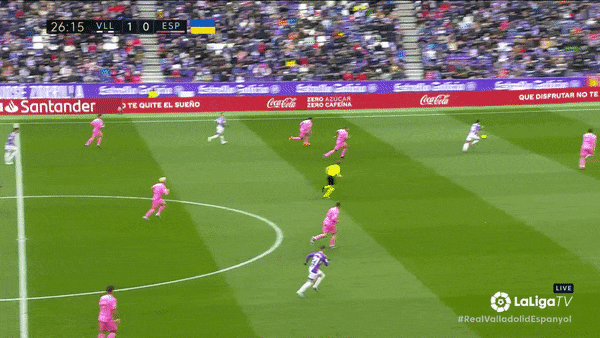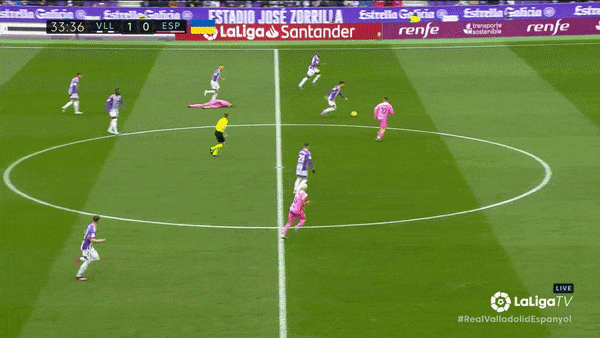 As long as that remains a trend, then that's what matters.
Tajon Buchanan
Parkerball is really difficult to watch and Buchanan is suffering just as much as the viewers. Buchanan has occasionally slotted in at right wingback for Club Brugge under Scott Parker, although he has been given an extended run in the front three.
There's no doubting that Buchanan's execution has been lacking this season. The 3-0 loss to Oostende was a prime example but he proved why he's such a threat when afforded the freedom to drive towards the box.
If Buchanan did this week in and week out, the production would follow.
Stephen Eustáquio
Make that five league assists for Eustáquio with FC Porto. He started in the team's 3-1 win over Steven Vitória's Chaves on Saturday, providing a lovely ball for Otávio.
That personifies Eustáquio's explosion as a box-to-box midfielder this season. He's far more lethal around the box and it shows: the 26-year-old is in the top 10 in expected assists among all Primeira Liga players, per FBRef.com, with only five other players recording more assists.
Steven Vitória
In that game, the lone goal for Chaves was provided by Vitória via the penalty spot. At 36, the veteran centre-back is still a key contributor for a mid-table Portuguese club, so expect him to start for Canada in March as usual.
However, the same problems exist for Vitória in that he's still uncomfortable under pressure with the ball.
He also struggles one-on-one against shifty attackers, but as long as Canada's transition defence is intact, that won't be a recurring problem.
Ismaël Koné
Moving to the Championship was always going to be an adjustment for Koné. To his credit, though, he's slowly adapting to the pace of play.
The most noteworthy development is Koné's improved defensive acumen. He's far more involved defensively than he was in Montréal and it's leading to tangible results.
If we ever want to see the dream midfield pivot of Eustáquio and Koné, then it's imperative that the latter keeps improving defensively.
Junior Hoilett
Hoilett is like a pepperoni pizza from Pizzeria Badiali (check it out if you're in Toronto, you won't be disappointed). It's simple but it's consistently brilliant every time.
Hoilett has been relied on in marquee games because he always progresses the ball calmly under pressure. Watch any Reading game and that's what you'll see. Unfortunately, though, not for the next few weeks: Royals boss Paul Ince has confirmed Hoilett will miss the next six to seven weeks due to an injury sustained in training.
Daniel Jebbison
It's unlikely that Jebbison will be called up to Canada this month but his development has been promising. The biggest flaw with Jebbison is that he always appeared overawed at the Championship level. He couldn't make decisions quickly enough, took heavy touches and failed to make the right runs to produce shots.
While the minutes have dried up the last couple of weeks, you can't knock the strides Jebbison has made in all categories.
Long may it continue.
Alistair Johnston
Johnston's first goal for Celtic couldn't have come at a better time: They were level with St. Mirren until the Canadian full-back buried a header to catapult the Bhoys to a 5-1 victory.
Johnston has blossomed into a solid all-around full-back since moving to Scotland. He's among the top performers in several key attacking categories among his positional peers, even with around 700 minutes under his belt.
The league cup final win over Rangers showcased his impeccable vision, which really should've resulted in an assist or two.
Give him another few months and we could have a monster on our hands.
Victor Loturi
I started the Victor Loturi for Canada hype train a few months ago but Ross County's recent game against Rangers really solidified it for me. Just watch how he handled the Rangers press and marked Todd Cantwell out of the match.
Liam Millar
If Millar isn't careful, he could be on the outside looking in at the national-team picture. He's just returned from injury but he's been moved to the right flank and started at right-back for Basel against Luzern on Saturday in the Swiss Super League.
Millar wasn't starting regularly between that injury spell, though, and that's where he could be in trouble. The winger depth in the Canadian player pool is incredibly deep, and with the likes of Jacob Shaffelburg starting the MLS season strongly, the 23-year-old could be sacrificed to make room.
Theo Corbeanu
The Northern Fútbol Podcast gang was recently asked about Corbeanu's status at Arminia Bielefeld. He recovered from an injury and has only received brief stints off the bench since moving to Germany on loan from Wolves, so it was a fair question.
There is an element of Corbeanu still gaining full match fitness, but when he has played, there are some glimpses of the individualistic tendencies that overshadowed his previous loan spells.
That being said, Corbeanu has routinely hit some quality balls into the box. Teammates just haven't been able to latch onto them.
That was one of his areas of improvement, though, so at least that's encouraging.
Derek Cornelius
It's only been three games against lower-league opposition in the Swedish Cup, but Cornelius has started very positively in Malmö. He's started three straight games and scored in Sunday's victory over Degerfors.
I'll reserve judgment and properly analyze Cornelius after the Allsvenskan begins in April, but so far, so good.
Jacob Shaffelburg
The 0-0 draw with the New York Red Bulls wasn't as eventful for Shaffelburg as the opening-day victory over New York City FC, but this promises to be a breakthrough season for the 23-year-old.
Shaffelburg showed a lot of promise after he was loaned to Nashville from Toronto FC last season, to the point where he won a starting spot.
It's one thing to average 0.26 xG and 0.11 xA per 90 in approximately 550 minutes. It's another to track back and sacrifice for the betterment of the team, which Shaffelburg did plenty of last weekend.
Obviously offensive production will help Shaffelburg return to the national team but the diligent defensive work will really catch John Herdman's attention.
Mo Farsi and Jacen Russell-Rowe
One advantage of the Columbus Crew appointing Wilfried Nancy as coach is seeing Farsi and Russell-Rowe in the first-team picture.
While Russell-Rowe only has one appearance off the bench through two games, Farsi has started both matches at right wingback. Surprisingly, the former Cavalry defender was pretty astute at the back, which was usually his weakness in the CPL.
However, it's apparent that he's still adjusting to the speed of MLS and overall improved quality of defending compared to MLS NEXT Pro. There were several occasions when he either mistimed a pass or delayed his decisions for an extra second on the ball.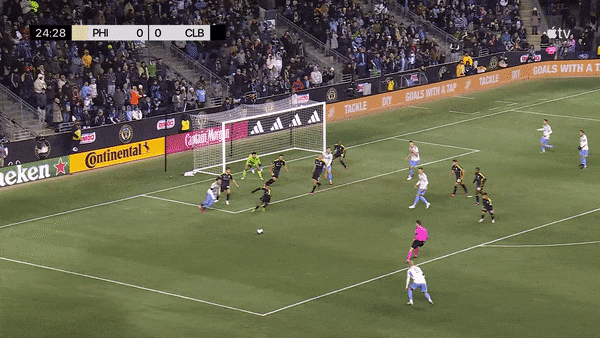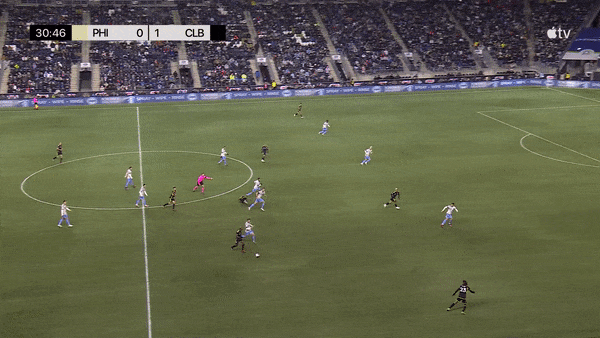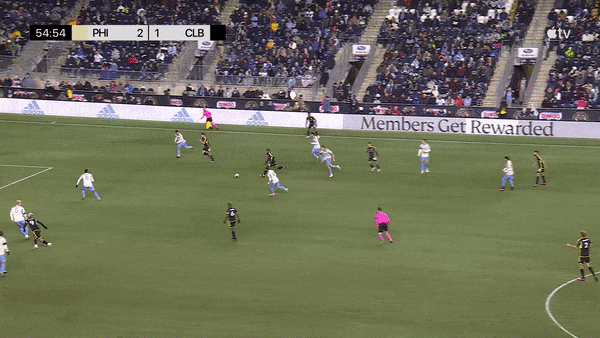 That'll come with time and patience, though.
Kyle Hiebert
Anytime a Canadian centre-back starts in a semi-competitive league, fans are on high alert. Hiebert is 25 years old and playing his first season in MLS with expansion St. Louis CITY but he's already turning heads after two strong performances.
There's a lot to like in his game. His defensive anticipation, strength in duels and relative comfort on the ball are all positive qualities.
There could be a bit more polishing in possession when he's pressed, but this might not be the last time we hear Hiebert's name associated with the men's national team.
Lucas Cavallini
Finally, Cavallini opened his account for Club Tijuana in their 1-1 draw with Atlas on Friday. That goal, coupled with the regular minutes, might've saved Cavallini's spot on the national team ahead of the March window.
---