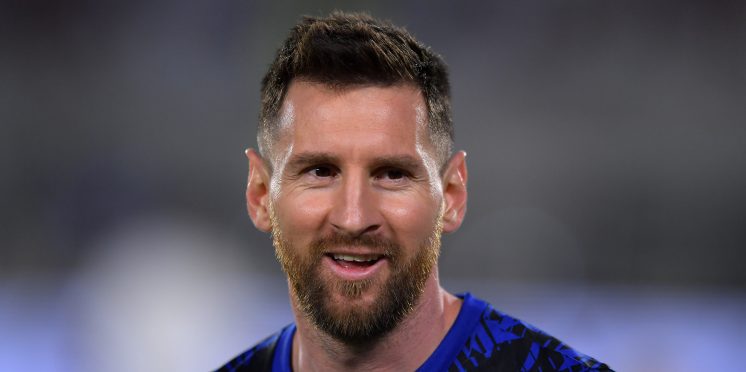 Report: MLS proposes plan for all 29 teams to pool in and finance Lionel Messi signing
With just a couple of months left in the 2022-23 season, football fans are counting down the days until Lionel Messi is officially a free agent in the summer.
His current club, PSG, have been engaged in extension talks while former club Barcelona are not hiding their desire for the heroic return of their all-time top goal scorer.
Amidst these rumours, Major League Soccer has continued to be a viable third option for the Argentinian, and according to the Spanish outlet Sport, it seems like the whole league is ready to pay to have Messi in MLS.
The report reveals that MLS club executives had a meeting where they discussed a proposal where all 29 teams would commit to funding Messi's salary, which is currently over £900,000 ($1.5 million CAD) per week.
The 35-year-old will also be free to choose his destination, with Inter Miami CF, New York City FC, and the two Los Angeles clubs (LA Galaxy and LAFC) leading the race.
The proposal was put forth in a bid to grow the sport further in the continent before the 2026 FIFA World Cup, which will be co-hosted by the USA, Canada, and Mexico.
This now begs the question as to whether Messi will actually decide to leave Europe this summer. In addition, would the other 28 MLS clubs that do not sign him be willing to finance a deal like this without any personal benefit?
Sounds messy, but for out-of-this-world players, sometimes you need to do something out-of-this-world to get them. That seems to be the approach the league is taking. For now, at least.
---