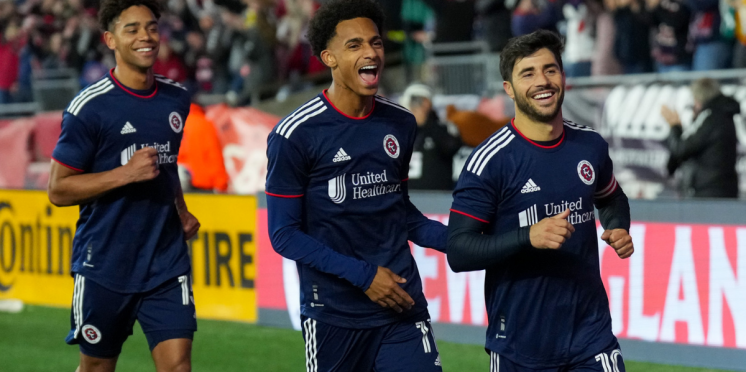 CF Montréal thrashed again, lose 4-0 in New England
It just keeps getting worse for CF Montréal.
Fresh off a 5-0 humiliation in Vancouver last weekend, Montréal made the shorter trek down to New England on Saturday night only to be humiliated again, losing 4-0 in Foxborough to the Revolution.
Six matches into the 2023 Major League Soccer regular season, Montréal have conceded 16 goals and have scored just three. Yikes.
Dylan Borrero hit the perfect curling shot that Jonathan Sirois had no chance of reaching to open the scoring in the 21st minute.
You've got to feel bad for the Canadian goalkeeper, who must've been over the moon by his good fortune to be able to take the gloves from solidified No. 1 James Pantemis as he recovers from injury, but has given up nine goals in just two games.
2021 MLS MVP Carles Gil doubled the Revolution's lead from the spot before CFM could escape back to the change room at half-time.
You know things are going poorly when the half-time entertainment is being analyzed by professionals.
The next 45 minutes weren't any better for CFM fans.
Bobby Wood was just too much for Kamal Miller to handle less than five minutes into the second half.
The lone bright spot for Montréal was David Choinière became CFM's Homegrown player to make the most MLS appearances.
"It's a record that's very close to my heart. I'm a local player, a club player. This was one of my career goals. I hope to play several more games," Choinière said before getting the start Saturday night in New England. It ended up being a night he'd soon like to forget.
It's hard not to wonder if Hernán Losada's job is already on the line. The Argentine famously "lost the room" at D.C. United, at least in the eyes of the club's front office.
If CF Montréal keep losing in the fashion that they have been, 2023 will become the lost season that not even Harrison Ford couldn't rescue. Or, would it be "escape?"
---