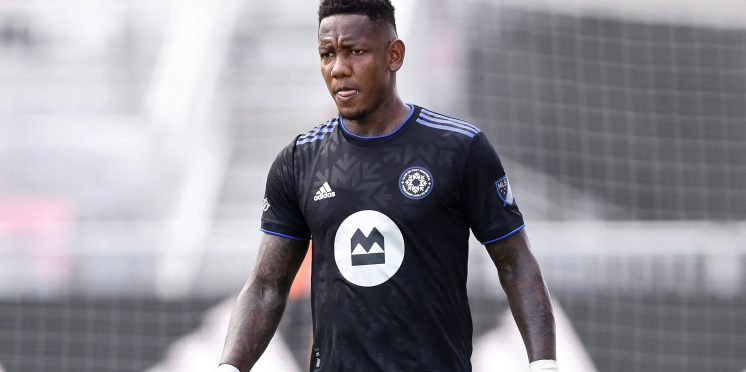 CF Montréal's Romell Quioto returning to Honduras for injury treatment, could be out weeks: report
CF Montréal's 2023 season so far is a bit like watching a ship slowly sink into icy waters. Certainly, it's going to take a titanic turnaround sooner rather than later to reverse their fortunes.
Rooted to the bottom of the MLS Eastern Conference with five defeats from six games and having conceded nine goals in their last two games, Hernán Losada's men are in crisis just eight weeks into the season.
And that's without even touching upon the fact they are plagued by injuries. With one of the longest lists of ailments in the league, it seems there's hardly a player who hasn't had fitness issues so far for CFM. The colours of their badge and home shirt are unfortunately apt, because they're being beaten black and blue on all fronts.
This time last week, it was the news that captain Samuel Piette will be out for six to eight weeks with a groin injury. On Tuesday came a double blow. The club confirmed that Mason Toye will be out for a similar timeframe as Piette after having surgery on a torn meniscus.
Meanwhile, according to local outlet Diez, after missing training on Monday, star forward Romell Quioto has returned to his native Honduras to seek treatment for a thigh injury he suffered in the 4-0 defeat to the New England Revolution last weekend. The 31-year-old lasted just 45 minutes in that game and reportedly could now be set for a spell of several weeks on the sidelines.
Diez reports Quioto will seek the advice of Jorge Pacheco, the head doctor of the Honduras national team, in an attempt to limit his absent period.
It's undoubtedly a huge blow for Losada and the team. While Quioto hasn't exactly been scintillating this season but he was directly responsible for CFM's only win of the season, netting twice in the astonishing last-gasp 3-2 win over the Philadelphia Union in Montreal's only home game so far this year on March 19. With that being the only game in which CFM have found the net, Quioto has scored two-thirds of their total goal tally so far in 2023.
He has also played more minutes in the league than any other attacker at the club this season. Without him and Toye, the burden of leading the line will fall on the likes of young Nigerian pair Chinonso Offor and Sunusi Ibrahim. They will be charged with finding the firepower to help turn around Montreal's season, a hugely daunting task.
Under such pressure, diamonds can be made. Everyone at CFM will be hoping that's the case.
Losada's side, sans Quioto, newly traded Kamal Miller, and many others, return to action this Saturday against DC United, playing at their regular home Stade Saputo for the first time this season.
---