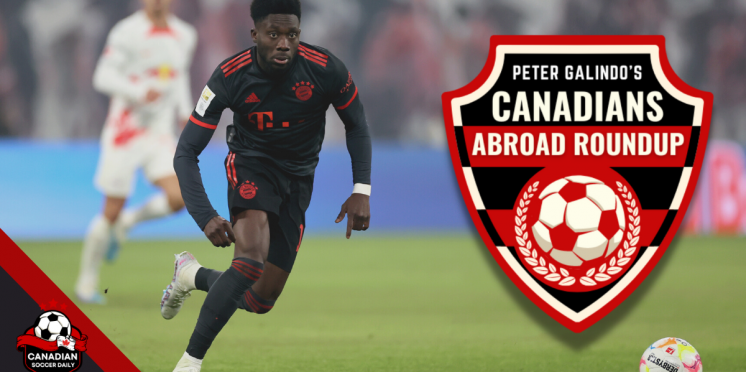 Canadians Abroad Roundup: How Alphonso Davies' injury impacts Canada's summer plans
Alphonso Davies' early exit from Bayern Munich's match against Mainz on Saturday set off alarms all over Canadian soccer Twitter. It was an already trying season for the 22-year-old, and the last thing Davies needed was another setback.
The fact that this isn't the same hamstring that Davies injured just before the World Cup is a mere consolation. Bayern confirmed that the Canadian superstar will be ruled out "for the time being" with the possibility of a return in mid-May, according to Patrick Strasser of BILD.
Strasser did mention that there's still a possibility of Davies missing the remainder of the season, too.
The latter scenario would be far from ideal for the Canadian men's national team for obvious reasons. This is a potentially seismic summer for the program, with the possibility to win two trophies having gone 23 years without one.
This was mentioned ad nauseam before the World Cup, but Davies is a player who raises Canada's ceiling by being on the pitch. That's why it was imperative that he was fit in time for the tournament.
The same principle applies here. Canada has beaten the U.S. without Davies before. They went toe-to-toe with Mexico at the 2021 Gold Cup despite missing several starters, Davies included. But it would clearly benefit the team's chances of toppling both giants, should their paths cross again.
John Herdman told OneSoccer that his preference is to use one squad for both the Nations League and Gold Cup. Now with Davies in doubt and Tajon Buchanan also injured, it could force a change of plans.
It was already going to be a difficult task with players ending their campaigns at different times, others awaiting big transfers and the domestic-based players still in-season. Now two key members could be in doubt.
OTHER NOTABLE UPDATES AND ANALYSIS
• Make it 21 league goals for Jonathan David after he converted a penalty for Lille in their 1-1 draw with Auxerre on Saturday. To top it off, David is now on Bayern Munich's radar, albeit in the early stages of next season's squad planning. Still, it might be nice to fantasize about a potential Canadian linkup in Bavaria.
• Real Valladolid picked up another crucial victory in La Liga's relegation battle, edging Girona 1-0 on Saturday. Cyle Larin logged the full 90 and, miraculously, didn't convert any of these brilliant chances.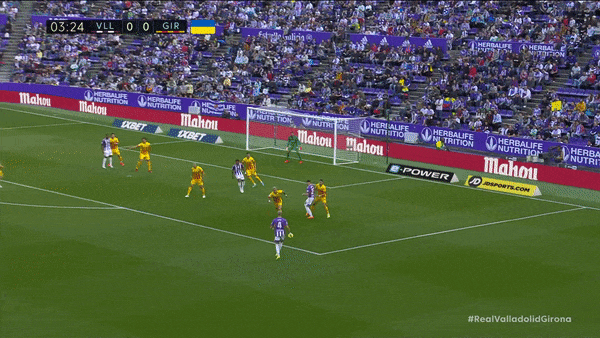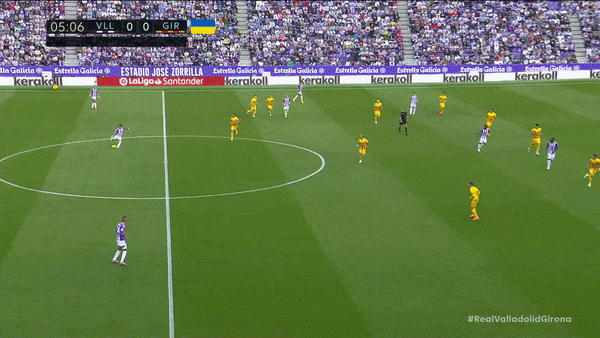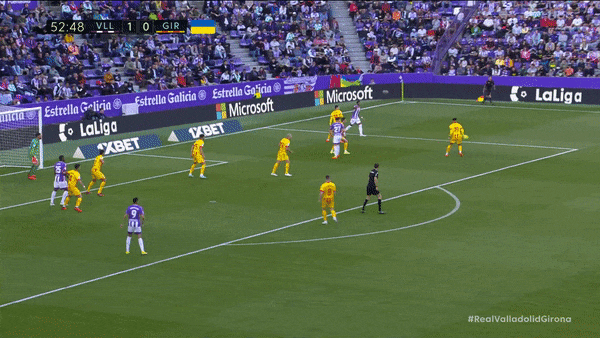 Outside of those opportunities, Larin was excellent. Some of his hold-up play and calmness under pressure was breathtaking to watch.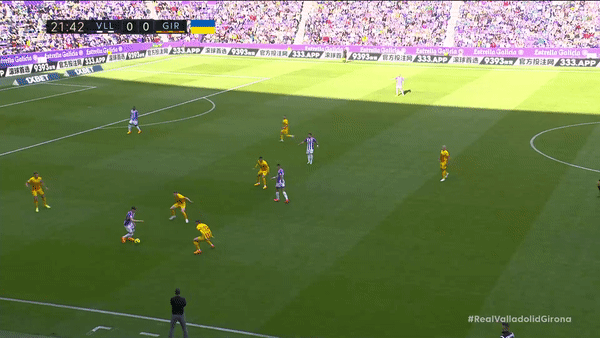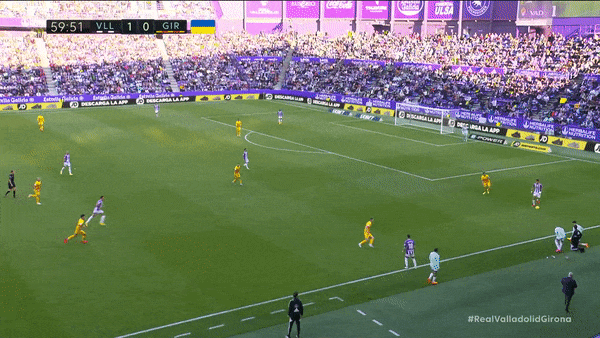 He was even hustling back to defend throw-ins.
Overall, Larin's loan with Valladolid can be considered a roaring success. The statistical radar may not show all of his qualities – pressures and pressure regains are lower due to Valladolid not pressing as high as, say, Canada – but it stands out in other ways.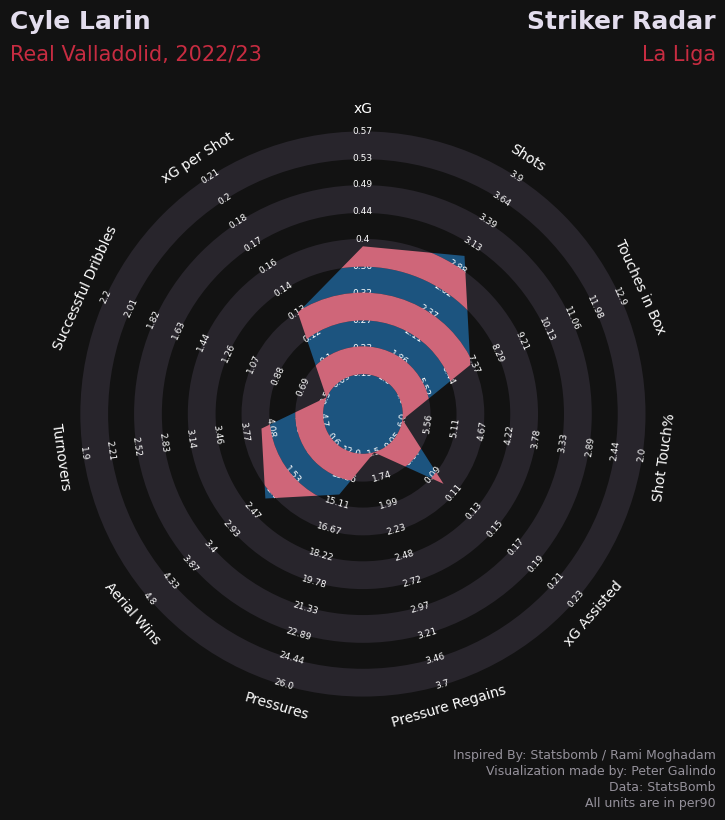 • Stephen Eustáquio was back on the pitch for FC Porto about a week after his mother, Esmeralda, passed away. Eustáquio was a late substitute in the victory over former club Paços de Ferreira and honoured his mom with a touching tribute.
• Celtic slipped up over the weekend and drew 1-1 with Motherwell. Luckily for the Bhoys, Rangers also lost 2-0 to Aberdeen so the gap atop the table actually increased to 13.
Alistair Johnston went the full 90, and exhibited his growing confidence around the box. Some of these passes were delightful, but had a bit too much juice on them or the finishing wasn't there.
It's one thing to do this in open games against Rangers. It's another to face compact blocks that require a more meticulous approach. To Johnston's credit, he seems to be figuring that out, too.
• Ross County's 6-1 defeat to Hearts was basically the nail in their coffin. County are now bottom of the table and four points adrift of the relegation playoff with five games to go. The split could aid a recovery, but they appear destined to go down.
It's bad news for Victor Loturi, who will likely have to find another club. The good news is he's proven that he can be an everyday starting midfielder in Scotland. Hopefully, a team takes a chance on him.
• Sam Adekugbe has played in five competitive games for Galatasaray now, which has revitalized some of his best qualities.
One reason why we never saw the best version of Adekugbe at Hatayspor was he seldom got forward and influenced the attack in the final third. That's obviously not an issue at Galatasaray.
To put that into context, Adekugbe has logged five key passes in his last four games. He had 10 in 18 games for Hatayspor before joining the Turkish leaders on loan.
• Kamal Miller made his full Inter Miami debut on Saturday as Miami lost 1-0 to the Houston Dynamo.
While Miami usually lines up in a 4-2-3-1, they form back threes in possession very often. They'll either form a right-back back three – when the right-back tucks inside – or a centre midfielder back three. The team's passing network highlights this.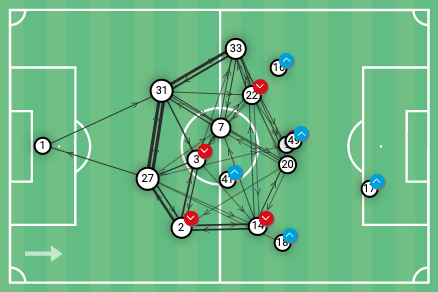 Miami's system is similar to CF Montréal's under Wilfried Nancy, so Miller looked confident doing what he does best: methodically drawing the opponent's line of engagement and progressing the ball around it.
There were some mishit passes – chalk it down to lack of familiarity with teammates at this stage – but it was comforting to see Miller back in his element.
To my pleasant surprise, Miller was very solid in the air. Normally, his issue is dealing with any aerial to the back post, so it'll be intriguing to see if he improves in this area in Miami.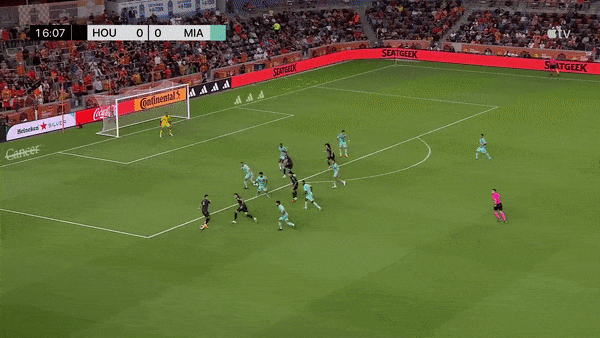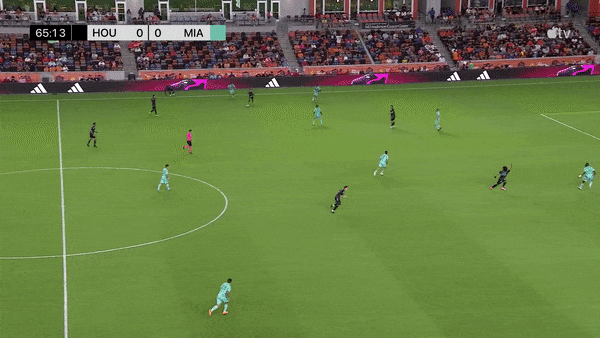 Defensively, he was tidy in one-on-one duels and didn't get burned in transition. Credit Miami as a team for ensuring no one was exposed in those situations, especially considering Miller's lack of pace on the turn.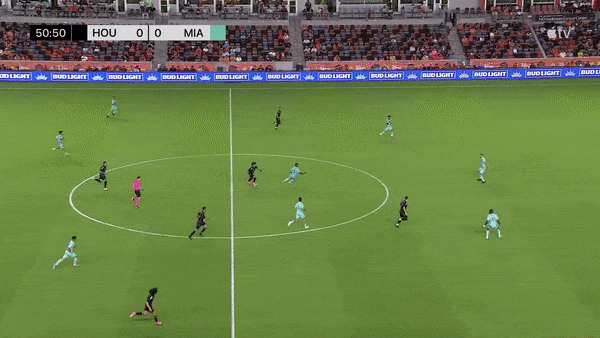 • I'm fascinated by Liam Millar's next step. He's had a trying season – as has FC Basel – due to injuries and the constant positional changes. Millar has seen time as a left winger, right winger, right wingback and left-back, among other roles. That's not conducive to a consistent year.
Funnily enough, Millar's chance creation numbers have jumped from last season. He posted 0.15 expected assists (xA) per 90 minutes in all competitions in 2021/22 compared to 0.2 xA this year. It's an even wider gulf when we only factor in the Swiss Super League outputs.
Speaking of which, Millar's Super League xG (0.21 per 90) is in line with last season's. He's just been unlucky in front of goal.
Wingback or full-back probably isn't the ideal role for Millar if that's where he's deployed in the future. He lacks the awareness to be an effective defender. He's clearly a solid attacker, so limiting those qualities doesn't make much sense.
• Jayden Nelson made his debut for Rosenborg in their Norwegian Eliteserien opener last week, going 67 minutes in the 1-1 draw with Molde. He came off the bench in Sunday's game against Sandefjord.
In the first game, Nelson started as a left winger in a 3-4-3 and wreaked a bit of havoc, although there were a lot of instances when the 20-year-old retained the ball too long.
You can watch snippets of Nelson's performance below.
---