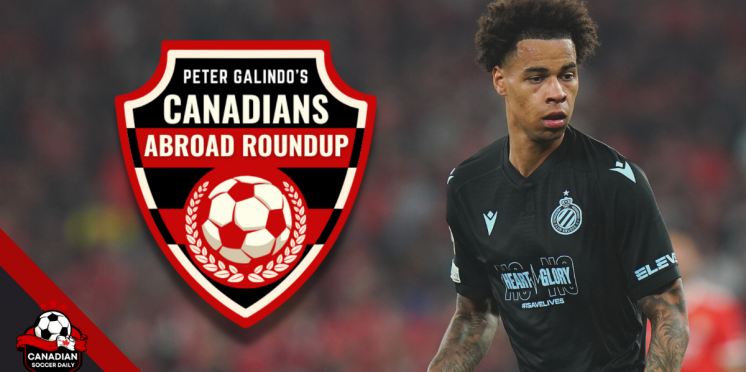 Canadians Abroad Roundup: Jonathan David and Tajon Buchanan transfer rumours heat up ahead of busy summer
The weather in some parts of Canada may disagree, but summer is around the corner. Major domestic leagues are preparing to crown a champion, while other clubs are getting ahead of their off-season business early.
Even though their fate hasn't been determined, Italian giants Inter reportedly have a verbal agreement to sign Tajon Buchanan, who is still recovering from injury.
But it doesn't stop there. Paris Saint-Germain have supposedly entered the Jonathan David sweepstakes along with Bayern Munich and multiple English clubs.
Wherever these two land, it's going to be a vital window for many Canadian players. Cyle Larin seamlessly adapted to La Liga, but he is on loan at Real Valladolid from Club Brugge. Sam Adekugbe is on a short-term stint with Galatasaray. Charles-Andreas Brym might get another shot in the Eredivisie with Sparta Rotterdam.
Meanwhile, the likes of Ike Ugbo and Victor Loturi are destined for relegation. They might be on the market as well. Don't forget that there's still Nations League and a Gold Cup on the horizon.
The two players who'll likely fetch top dollar for their respective clubs are David and Buchanan, though. The latter has been linked to Italian clubs since the World Cup, so it's no surprise that the initial conversations to join Inter have started.
Buchanan's underlying numbers didn't jump off the page when we examined them a few weeks ago. However, they have improved since Scott Parker was sacked as Club Brugge manager.
When compared to Denzel Dumfries – the man Buchanan would theoretically replace at Inter – there are a few similarities.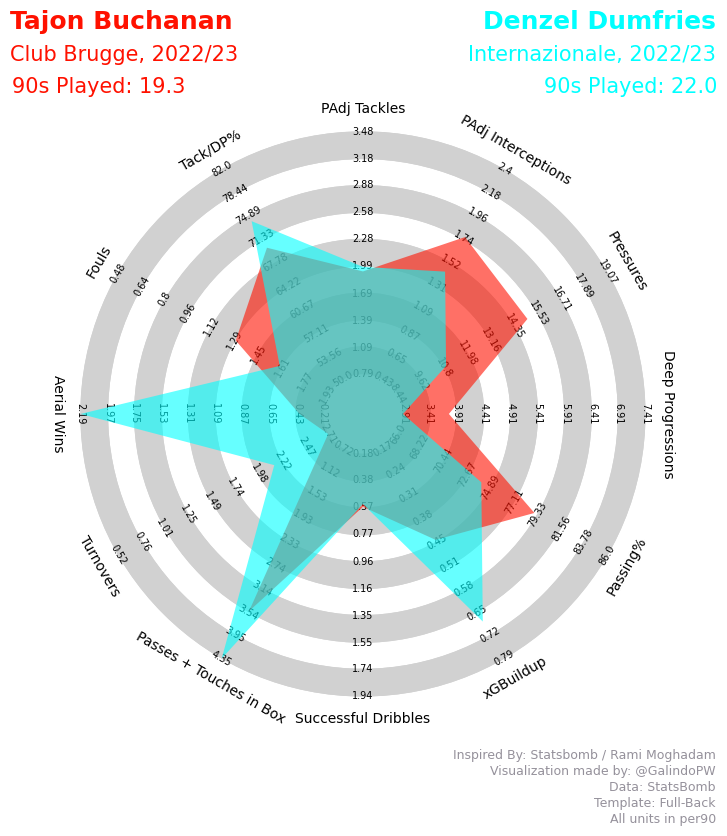 The eye test also confirms that they're both dynamic, hard-working and technically gifted wide players. Stylistically, this should be a good fit.
Outside of the disaster that is Chelsea, any other potential suitor would be fine for David. Tactically, Manchester United or Bayern might be best with their fluid frontlines.
Lille demanding around €65 million ($97 million CAD) and David's wage demands won't make it easy for non-English clubs to sign him, though. But the reward – signing a 23-year-old prolific international striker – is just as high as the cost.
OTHER NOTABLE UPDATES AND ANALYSIS
• Cyle Larin was a busy man over the past few days. He struck for Real Valladolid in Thursday's defeat to Valencia, then converted a penalty in a loss to Atlético Madrid in his first start against one of Spain's "big three."
That's now seven goals in 13 games for Larin, who scored a wonderfully composed goal in midweek…
… Before setting up a golden opportunity that should've resulted in a goal.
If Valladolid stay up, surely they'll pull the trigger on that option to buy from Club Brugge.
• Stephen Eustáquio and FC Porto are one step closer to defending the Portuguese Cup after edging Famalicao 2-1 on Saturday. Eustáquio started and went the full 90 in the victory, showcasing all of his abilities in the process.
These two sequences seem very minor, but they exemplify why Eustáquio is such a gifted player. In the video below, Porto are trying to bypass Famalicao's mid-block and line of engagement. Eustáquio does a wonderful job at moving across the pitch to find the right angles.
Eustáquio's awareness to also position himself to prepare for a defensive transition at any moment is also exemplary. The intelligence and work rate are off the charts.
• Don't look now, but Steven Vitória is up to seven goals with Chaves this season. His thundering header was the difference in a 1-0 win over Casa Pia.
• It's been a while since I've analyzed Daniel Jebbison's recent play. The 19-year-old dual national has turned heads over the past week, earning the start in Sheffield United's FA Cup semifinal defeat to Manchester City, then recording two assists off the bench versus Preston North End over the weekend.
The City game involved Jebbison pressing relentlessly and contesting aerial duels – the majority of which he lost. The two assists against Preston, on the other hand, were well-executed pieces of skill.
In just under six 90s played, Jebbison has averaged 0.39 expected goals (xG), 2.3 shots per 90 minutes and 0.17 xG per shot. It's a small sample size (only 13 shots) but it shows that the youngster was able to pop up in promising positions despite irregular minutes.
• Celtic reached another Scottish Cup final but it came at a price. Alistair Johnston limped off in the 54th minute against Rangers on Sunday and was seen on crutches at full-time. With Buchanan and Alphonso Davies already injured, the last thing the national team needs is another key player missing games this summer.
• Marco Bustos scored his first goal for Varnamo, a golazo at that, in a losing effort to Hacken on Saturday.
Bustos received 30 minutes off the bench. He didn't produce much else apart from the goal but it wasn't for a lack of trying. At least the former CPL star is getting decent playing time over in Sweden.
• It couldn't get uploaded in time last week, but Jayden Nelson registered his first assist for Rosenborg in a dramatic 1-1 draw with Sandelfjord.
He then earned a start in Sunday's 0-0 draw with Odd, meaning he's now played in all three league matches to begin the season. Hopefully, this is just the beginning of a budding European career.
• Mo Farsi and Jacen Russell-Rowe battled Kamal Miller's Inter Miami over the weekend, with Miami ultimately coming out on top. Farsi made it interesting, though, as he did his utmost to salvage a result.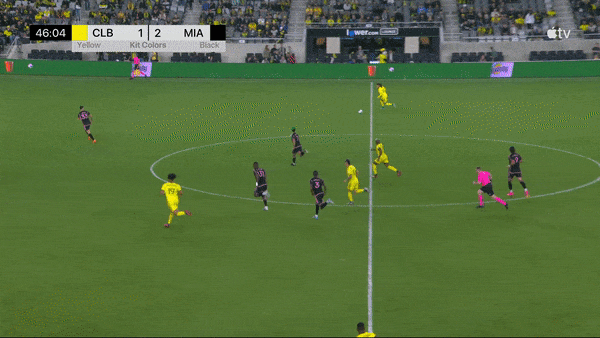 Fun fact: Farsi has now provided at least one key pass in every game he's played in this season, apart from the draw at Toronto FC.
• Miller, and Miami as a whole, were relentlessly pressed and the defence did fairly well given the circumstances. But he was also solid in the air again, just like his debut. Even when he didn't win first contact, Miller wasn't out-jumped or overpowered.
• Another goal and assist for Charles-Andreas Brym brings him up to 11 goals and eight assists on the year. Surely Sparta Rotterdam give him a shot in the pre-season.
---