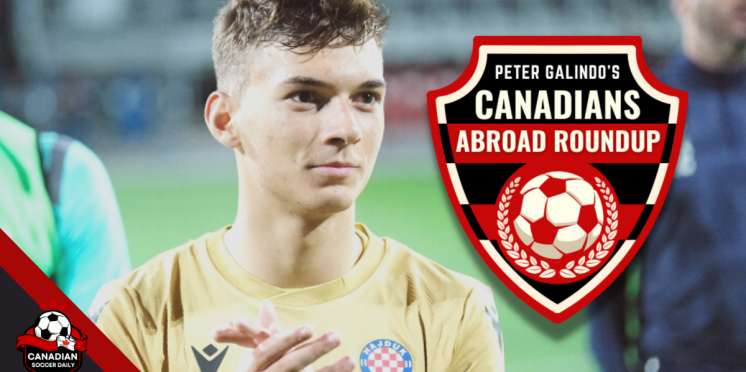 Canadians Abroad Roundup: Niko Sigur watch begins, Larin and Loturi fight for survival
There is no topic that ignites Canadian soccer Twitter more than dual nationals. Even the slightest hint that a player with multiple international options could commit to Canada is enough to spark debate among the fanbase.
The latest name to track is Niko Sigur, a 19-year-old Croatian-Canadian from Burnaby, B.C. Sigur is currently playing for Hajduk Split, one of Croatia's biggest clubs, after joining them last summer from Slovenia's NK Radomlje.
Sigur moved to Slovenia in February 2022 and became a regular starter for the U-19s right away. He routinely trained with the first team and that led to a professional contract offer at Radomlje. At the 11th hour, Hajduk Split came calling and the youngster took the risk.
After a few months with Hajduk's youth side, he eventually made his full debut with the first team in early April. Sigur has now started four consecutive matches, including against Croatian giants Dinamo Zagreb.
While Sigur is a deep-lying midfielder, he's started every match at right-back for Hajduk. Despite that, it's so obvious that he's of Croatian descent because his technique is right out of the Luka Modric school of composure.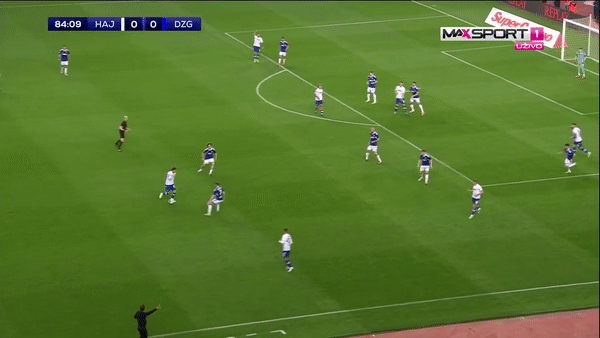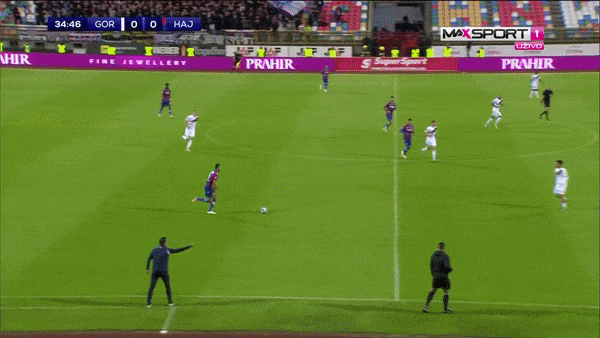 It's not just the on-ball technique, either. Sigur's awareness is excellent for a young player. He knows exactly where he needs to be positioned and times his runs perfectly.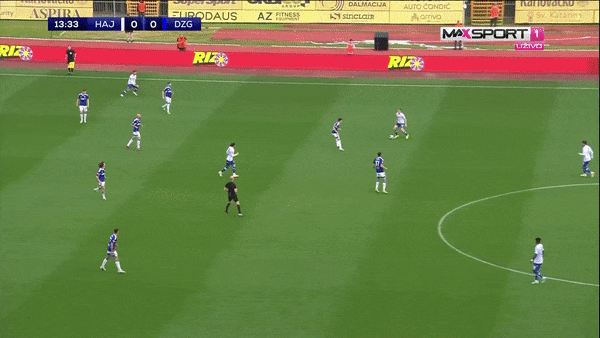 What was especially striking was how Sigur handled himself defensively. A 19-year-old facing the top team in the league is a monumental challenge, especially physically. That didn't faze him at all.
The more you watch Sigur, the more you're convinced that he can become a solid deep-lying midfielder one day. But for now, he's a full-back and is thriving. Definitely one to watch for the future.
OTHER NOTABLE UPDATES AND ANALYSIS
• Congratulations to Alphonso Davies for being named CONCACAF's men's player of the year for 2022. He might've missed the first six games of the year for Canada, but scoring the team's first goal at a men's World Cup in 36 years will carry a lot of weight.
• Jonathan David, the other Canadian nominee for the award, went the full 90 for Lille in a 1-0 loss to Reims. He's gone consecutive games without a goal, but that won't stop the persistent transfer rumours.
• Just when it appeared Real Valladolid were clear and dry, three straight defeats have left them just one point adrift of the relegation zone with five games left. Cyle Larin started in Friday's latest setback against Rayo Vallecano and had a golden chance to salvage a point for his side.
Luckily for Larin and Valladolid, they face Cádiz, Almería and Getafe in three of their final five matches. That will surely determine the club's fate – and Larin's future transfer – for next season.
• Stephen Eustáquio got 10 minutes off the bench in FC Porto's wild 3-2 extra-time victory over Famalicao in the Taça de Portugal semifinals. That means the Dragons' hopes of retaining a domestic treble are still intact.
• Daniel Jebbison had another start for Sheffield United in Thursday's loss to Huddersfield Town. There were some encouraging takeaways, like his off-the-ball runs to create scoring chances.
That movement translated to the build-up phases as well.
But the two areas of improvement remain his ability to contest aerial duels and his first touch. Jebbison usually opts to cushion the ball with his chest rather than winning the first contact in the air. That allows defenders to win it more easily.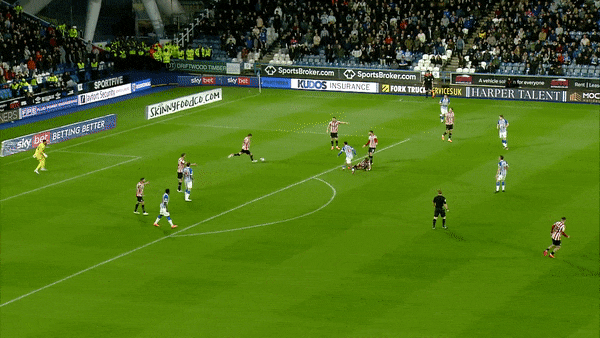 Jebbison is very tall, and has been since he was young. Take it from someone who went through a huge growth spurt in his early teens, it takes a while to gain full coordination of your body when you keep sprouting like a weed. This is a very simple tweak he can make, which is good news.
As for his touch, that's likely a symptom of inconsistent playing time. Sometimes it's perfectly fine, as we saw in the build-up GIF. Occasionally, though, it can be heavy.
With Sheffield United moving up to the Premier League next season, it would behoove Jebbison if he was loaned to a Championship club to play every week. His improvements under Jimmy Floyd Hasselbaink at Burton Albion last year were noteworthy. Imagine what he can accomplish in the second tier across a full campaign.
• Junior Hoilett returned from injury for Reading in a 1-1 draw with Wigan. Unfortunately, Reading have been relegated to League One. Hoilett's contract expires in June and he is 33 years old, but he proved to be a solid contributor to a Championship side. He'll definitely have options.
• There's some good news on the injury front for Alistair Johnston. Celtic expect him to be fit in time for the Scottish Cup final on June 2, meaning Johnston should also be available for the Nations League a couple weeks later. On the bright side, the Bhoys were officially crowned Scottish champions, giving Johnston his second trophy since joining the club in January.
• Victor Loturi and Ross County have a glimmer of hope to survive the drop in Scotland after beating Livingston on Saturday. They're one point adrift of the relegation playoff and complete safety, with matches against fellow strugglers Dundee United and Kilmarnock remaining.
Loturi had a rough patch for about 10 minutes in the first half when he conceded three fouls and lost a couple defensive duels.
On the ball (that one sequence aside), Loturi was his calm, usual self.
• Overall, Kamal Miller had a decent game against Atlanta United in Inter Miami's 2-1 victory. He played some lovely passes through pressure, handled himself well in the air again and was largely responsible for another solid defensive performance for Inter Miami. That's incredibly encouraging as a hectic summer approaches.
• Dayne St. Clair and Minnesota United came up short in a 3-2 loss to the Vancouver Whitecaps. St. Clair can't be faulted for any of the goals he conceded and to his credit, he kept Minnesota in the game just before halftime.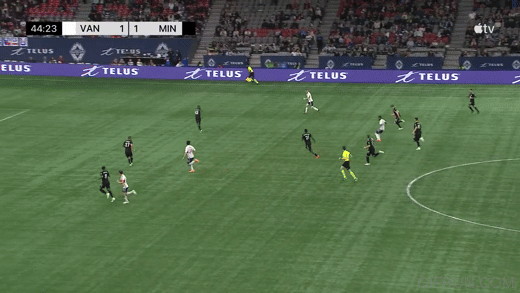 That being said, Minnesota is winless in five straight games now. St. Clair is far from the problem but it's not looking great for the Loons.
• Ralph Priso earned his third start of the season as the Colorado Rapids toppled the L.A. Galaxy. The inconsistency hasn't helped with this, but there were two big themes when I watched Priso. The first was he was quite solid defensively, yet there were a few times when he was late to track his runner.
On the ball, Priso maneuvered through some intense pressure. Sometimes, he'd hesitate or take too long to read a situation and lost the ball. Just take a look at everything for yourself below.
That's not to say he can't snap out of it. His form in 2021 with Toronto FC proved that he can harness all of these qualities. The issue here is needing to play a run of games to shake off the rust.
• Another assist for Charles-Andreas Brym on Friday brings him up to 11 goals and nine assists on the year for FC Eindhoven.
---