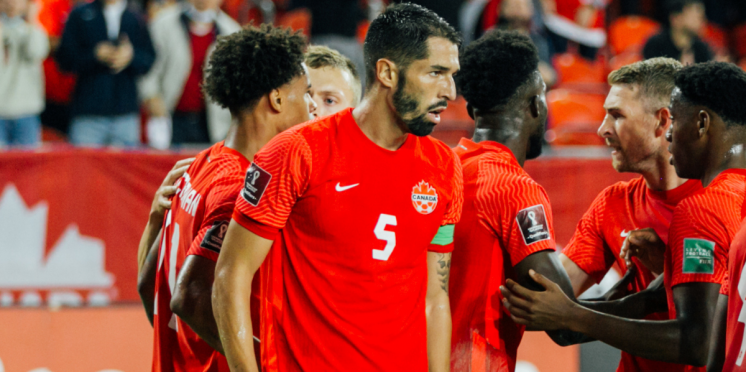 Steven Vitória's Portuguese club will not play in European competition next season if they qualify
Canadian men's national team centre-back Steven Vitória has become a goal-scoring machine from the penalty spot in Portugal's Primera Liga, and is a major reason his club, GD Chaves, are on the cusp of qualifying for the UEFA Europa Conference League. But don't expect any magical Thursday nights for the Mississauga, Ontario native.
Chaves, who are still in the race to finish in a European spot, have decided not to register for European competition. Club president Francisco Carvalho told Portuguese sports daily Record that his club simply does not have the infrastructure nor the capabilities to meet UEFA's requirements for continental competition, even if they qualify
"It is a budget issue. The amounts to be invested are not covered by revenues, which are low and do not justify our bet", Carvalho said. "Perhaps, in four or five years we will be able to do it, but not now."
Despite the success and transfer windfalls of Portuguese giants FC Porto, Benfica and to lesser extents Sporting Lisbon and Sporting Braga, the other Portuguese clubs have notoriously struggled financially over the last two decades.
"If we are in sixth place it will be great, even if we don't go to Europe", Carvalho added.
Chaves currently sit in seventh place in the Portuguese league table, five points off of fifth, which is a Conference League qualification spot.
Vitória has scored a remarkable seven goals in 28 league appearances for Chaves this season. The 36-year-old joined the northern Portuguese club last summer for an undisclosed fee after being relegated with Moreirense F.C. last season.
After playing for Portugal at U-19 and U-20 level — even captaining Portugal at the U-20 World Cup in Canada in 2007 — Vitória has 39 CanMNT caps and played in all three games at last year's World Cup.
---