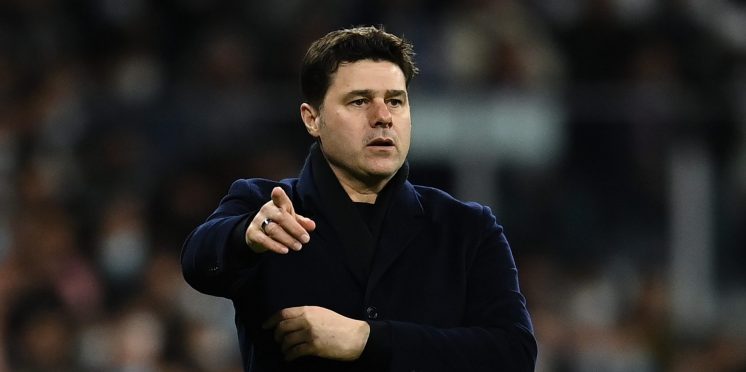 Chelsea set to appoint Mauricio Pochettino as new head coach: report
What Todd Boehly wants, Todd Boehly gets.
That hasn't really worked out for the American billionaire since buying Chelsea last spring for $4 billion. But after firing Thomas Tuchel, poaching, hiring and firing Graham Potter, reinstating Frank Lampard with no faith whatsoever, Boehly finally has his man.
According to Fabrizio Romano, Mauricio Pochettino has accepted the job to become the next Chelsea manager on a long-term deal, the details of which have yet to be released.
The former Tottenham boss will return to a city and a league he knows quite well, but to a club that is very much in an identity crisis, desperately looking for stability after recklessly spending their way into a tailspin.
Having been fired after leading Spurs to a Champions League final, and then again after failing to lead PSG to one, Pochettino knows what it's like to manage clubs owned by very rich men with very high expectations. But Chelsea under Boehly, is a whole other kettle of fish. Potter called managing Chelsea "the hardest job in football." It's hard to argue with that given the circumstances he was forced to manage under.
There's no doubt Pochettino will be given money to spend in the transfer window, even though Chelsea boasts a squad of about 76 players. Inter Milan forward Lautaro Martinez, West Ham's midfield ace Declan Rice, Brighton's World Cup winning-Alexis Mac Allister and Qatar 2022 goalkeeper of the tournament and the unofficial Canadian Soccer Daily personality of the year Emi Martinez are all considered to be high-priority targets.
It's easy to forget that Romelu Lukaku is still on the books at Chelsea. On-loan at Inter Milan after a disastrous return to the Blues following their Champions League triumph, the Belgian is one of many Chelsea players whose future is uncertain and will be one of the big dominoes to fall before the club really can find a sense of direction. Inter Milan CEO Beppe Marotta told Gazzetta dello Sport, "I don't know Chelsea's plans… maybe a new coach comes in and wants to keep [Lukaku.] For sure, Romelu's very happy here at Inter… On a scale of one to 10, I'd say Lukaku has six chances to play at Inter next season."
Canadian striker Jonathan David has also been linked with a move to Stamford Bridge. Considering that the Lille frontman will have many options this summer, and the wealth of attacking players that Chelsea currently have and will likely add to the squad, David really should look elsewhere.
Pochettino is expected to bring his usual staff with him; his son Sebastian, goalkeeping coach Toni Jimenez and assistant coach Miguel D'Agostino are all expected to join the coaching team along with his longtime trusted assistant Jesus Perez, who is widely regarded as a fitness guru. Southampton and Tottenham were considered amongst the fittest teams in the Premier League during the duo's tenure. Perez's gruelling fitness regime is revered by many as having helped Luke Shaw and Harry Kane's development.
Chemistry is a slightly bigger issue for Chelsea at the moment, but there's no denying that fitness is important, and since the departure of Antonio Conte Chelsea have often looked a couple of steps off through periods.
11th place Chelsea look destined to finish in the bottom half of the Premier League table for the first time since 1996. The Blues will finish a miserable 2022/23 season away to both Manchester clubs before hosting Champions League-bound Newcastle United on the final day of the season.
---