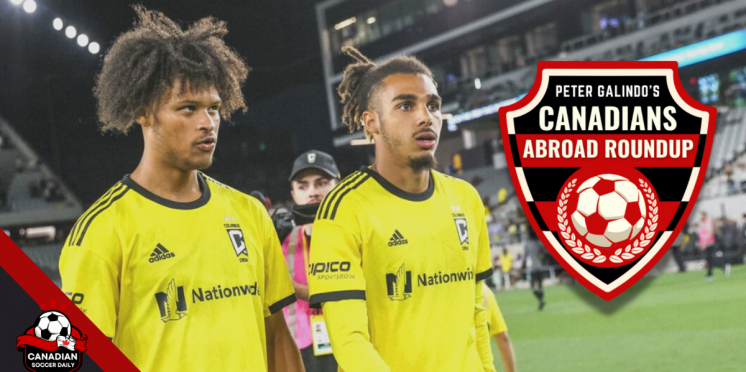 Canadians Abroad Roundup: Canadian connection of Jacen Russell-Rowe & Mo Farsi shine for Columbus Crew
Having attended the Vancouver FC game against Atlético Ottawa on Saturday, I couldn't watch most of the MLS slate in real time. Thankfully, I have notifications on my phone to keep me abreast of any notable updates.
One particular notification caught my interest as I walked to the VFC stadium: Jacen Russell-Rowe scoring against Orlando City with Mohamed Farsi picking up the assist.
It was a nice surprise to see Jacen Russell-Rowe in Columbus' lineup. The fact he backed up Wilfried Nancy's decision with a goal is icing on the cake. That was only Russell-Rowe's fifth start in all competitions this season, but he could have a role to play as part of Nancy's front three.
In approximately 500 minutes this season, Russell-Rowe has recorded 0.5 expected goals (xG), 2.35 shots and 0.11 expected assists (xA) per 90 minutes. Not bad for a 20-year-old striker who is mostly an impact substitute. Thanks to the benefit of a start, those goal-scoring and creative instincts were on regular display.
What really stands out with Russell-Rowe is his unique skillset. He has the usual characteristics of a tall striker in that he can outmuscle defenders and hold up the ball, but Russell-Rowe is deceptively fast as well. Watch the alertness and awareness before executing a darting run in the box.
That speed translates to Russell-Rowe's dribbling ability. The close control, coordination and pace on the ball are all top notch.
In fact, Russell-Rowe helped create his own goal-scoring sequence after maneuvering through Orlando's press.
It's rare for a striker that young to create that separation from defenders and to release shots that quickly. It helps that Columbus has multiple runners in and around the box, but 90 per cent of a striker's job is about getting into the right position. Russell-Rowe does that to a tee.
Farsi was similarly active in the final third, as he often is for Columbus. But most notably, he showcased some solid defensive qualities, including his recovery speed and sharpness in one-on-one duels.
Farsi still has to fine-tune his defensive positioning in general, as highlighted below, but that will come with more repetition as a right wingback in MLS. So far, his off-the-ball attributes have been pleasantly surprising.
OTHER UPDATES AND ANALYSIS
• That's three straight games without a goal for Jonathan David. The 23-year-old only has one non-penalty goal since the March international break for Lille. That being said, he was making good runs and created three good chances on Sunday against AS Monaco.
Just keep in mind that David – who's averaging 0.71 xG per 90 in all competitions this season, has logged 0.37 xG per 90 since early April.
• Four straight defeats for Cyle Larin and Real Valladolid keeps them one point adrift of the relegation zone in La Liga after a 3-0 loss at home to Sevilla. It wasn't for a lack of trying on Larin's part. It seemed like he was singlehandedly trying to drag Valladolid back into the game.
• Stephen Eustáquio picked up 85 minutes in FC Porto's 2-1 win over Casa Pia on Sunday. Eustáquio set up three chances, produced four shots, completed 56 of 64 passes and had five recoveries. All in a day's work for the midfield maestro.
• If there was ever a time to grab a monumental victory for Victor Loturi and Ross County, it was Saturday. A 3-1 win over Dundee United lifts County out of the automatic relegation place with three matches left. Loturi went 58 minutes and produced a strong defensive display in what was a testy game.
• Liam Millar was a second-half substitute in Basel's 2-1 win over Fiorentina in the first leg of their Europa Conference League semifinal. He logged about 30 minutes before picking up a start in the team's lopsided defeat to St. Gallen on Sunday.
• Derek Cornelius started in another Malmo win over Halmstad, making it eight straight victories to start the season. However, Cornelius exited with an apparent injury in the 76th minute. Hopefully it's nothing serious.
• Slowly but surely, Marco Bustos is easing into Varnamo's setup in Sweden. He's starting regularly over the past few weeks and got another nod in a 2-0 defeat to Elfsborg. However, Bustos was nullified all game long, despite his best efforts.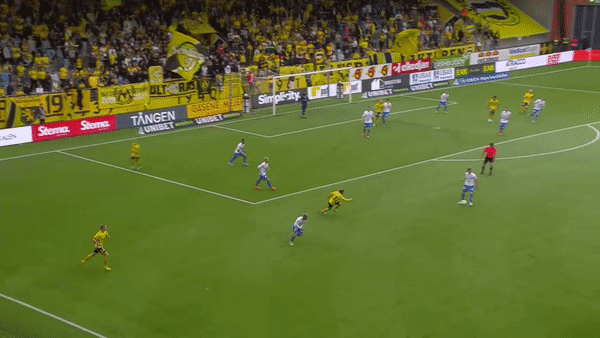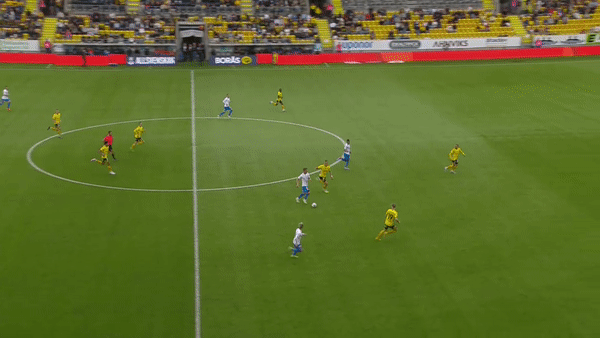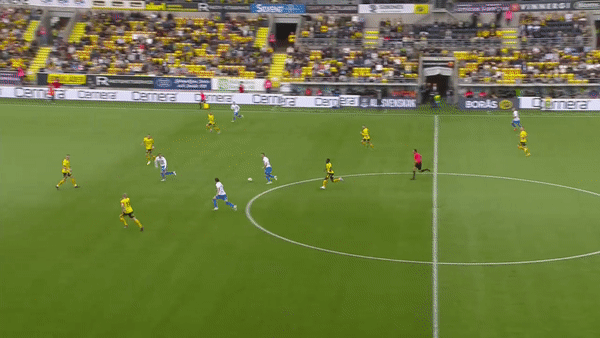 This is the first league game where Bustos struggled in the final third to this degree. It's to be expected now that he's a regular fixture. Now the key is trying to adapt to being a target.
• Scott Kennedy got a run at left-back for Jahn Regensburg in a 5-1 hammering at the hands of Hamburg. With five points separating Jahn and Theo Corbeanu's Arminia Bielefeld, who are currently occupying the relegation playoff place, it's pretty certain that Kennedy's side will be going down to the 3. Liga.
• To close it out, Niko Sigur started his fifth consecutive game for Hajduk Split in their 3-0 triumph over Osijek. With any luck, Sigur will hit the 600-minute plateau to produce a statistical radar, but we'll cross that bridge when we come to it.
The first 15 minutes were a bit rocky for Sigur and Hajduk. Osijek's press disjointed the team, and the 19-year-old wasn't able to string passes through pressure with the same precision as previous games.
But to Sigur's credit, he settled down and delivered another solid performance for the final 75 minutes. It's that mental resolve that'll benefit him in the future.
---