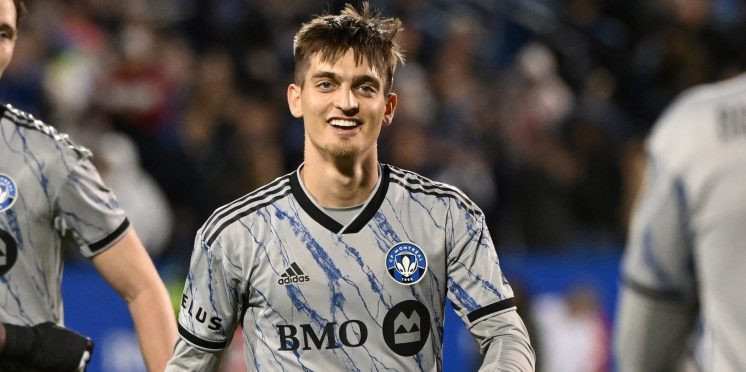 CONCACAF ranks CF Montréal as Canada's best team, CPL as sixth-best league
If there's one thing soccer fans want more of, it's subjective rankings that tell them how they should feel about their teams.
Wait, what do you mean nobody actually wants that? Don't tell CONCACAF.
The confederation has published a new ranking of both teams and leagues in the region. It has determined that CF Montréal are the best Canadian team, ranking them 14th out of all CONCACAF teams, far ahead of the Vancouver Whitecaps (40th) and Toronto FC, who are 41st. Unsurprisingly, Forge FC are rated as the best Canadian Premier League team, placed 52nd ahead of Cavalry FC in 56th and Pacific FC in 61st.
The CPL itself is rated as just the sixth-best league in CONCACAF behind not only Liga MX and Major League Soccer but also the top divisions of Honduras, Costa Rica, and Guatemala.
But how has CONCACAF landed on these rankings?
The new club ranking is based on the performances of individual clubs in official international and domestic competitions, while the league ranking only considers international matches.
The region's men's clubs have been ranked based on their results since 2017 in the CONCACAF Champions League, the CONCACAF Regional Cups (Leagues Cup, Central American Cup, and Caribbean Cup), the clubs' respective domestic leagues, the Member Association Cups (which qualify for CONCACAF competitions), and the FIFA Club World Cup.
These competitions are weighted in terms of the ranking points available per match, with international matches awarding more ranking points than domestic first-division league and cup matches. Clubs gain more ranking points for defeating a higher-ranked opponent and lose more ranking points should they be defeated by a lower-ranked opponent. Home-field advantage is also a factor.
Meanwhile, for the league ranking, only international matches are considered and matches from the CONCACAF Champions League earn twice the points in comparison to CONCACAF Regional Cups.
So, for example, it is worth noting that in 2023, for the first time, both the CPL regular-season champion and the CPL playoff winner will qualify for the CCL, which should boost the league's coefficient over the coming years.
The new rankings will be an important part of the Confederation's revamped club ecosystem and will be key a factor in determining draw seedings for official CONCACAF club competitions beginning with next year's expanded CONCACAF Champions League. The new dynamic rankings will be regularly updated following international club competitions, domestic league, and cup matches.
CONCACAF's new club rankings are available here, the league rankings can be found here, and more details on the rankings calculating formula are available here.
---