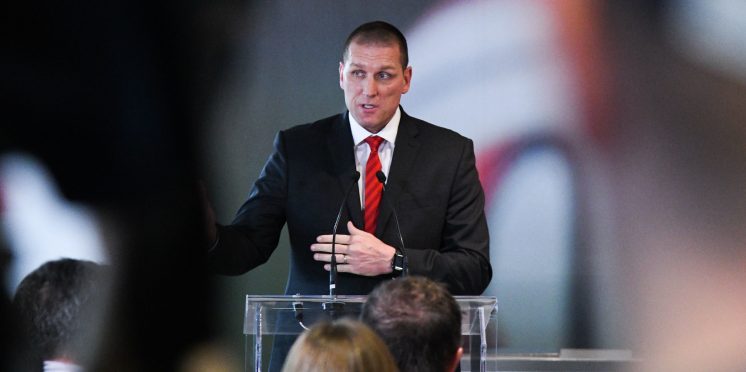 Canada Soccer 'welcomes' the federal government's financial audit
Canadian national team players on both the men's and women's side have been calling for it, and federal MPs made it happen; Canada Soccer will be held to account by the federal government.
News rolled out early Tuesday evening that the Canadian government will now require the CSA to meet certain conditions in order to keep hold of their federal funding. As reported by CBC News' Ashley Burke, federal Sport Minister Pascale-St Onge sent a letter to the organization on Tuesday in which she noted that concerns about the organization's "lack of financial transparency" and ongoing labour disputes have led to this decision.
In a press release sent out to Canadian soccer media members just after 10 p.m. ET on Tuesday night Canada Soccer announced it will comply with the requests made by the federal Minister of Sport and that the two reviews will take place simultaneously.
As detailed in the press release, Canada Soccer has agreed to the following elements:
The department of Canadian Heritage will initiate a recipient compliance audit to cover the period from March 1, 2017 to March 31, 2023. This audit will aim to confirm that the funding from the Government has been allocated appropriately and in compliance with the terms and conditions of Canada Soccer's contribution agreements.

Canada Soccer will engage an independent third party to conduct a full governance review. This will entail a comprehensive review of Canada Soccer's governance structures, systems and processes including financial decision-making and transparency that takes into consideration the provisions of the Canadian Sport Governance Code.

Sport Canada, the Canadian Olympic Committee, and Own the Podium are working together on the creation of an external advisory group that would offer support to Canada Soccer for addressing the recommendations of the audit and the governance review as well as other priority areas such as operational and financial transparency, including how information is shared with athletes.

Also included in the Canada Soccer press release:
"While Canada Soccer has already taken steps to enhance our governance standards, we thank Minister St-Onge for her letter and for her collaborative approach in our efforts to further enhance our financial and operational transparency," said Jason deVos, interim General Secretary, Canada Soccer. "We look forward to working together and alongside our partners at Sport Canada, the Canadian Olympic Committee and Own The Podium to ensure the recommendations of the audit and the governance review are dealt with responsibly and swiftly."

Canada Soccer has recently become a proud signatory to the Abuse-Free Sport program, including the services of the Office of the Sport Integrity Commissioner as a condition of funding for all National Sport Organizations. Additionally, and as part of Canada Soccer's ongoing work to enhance Safe Sport standards, Canada Soccer accepted all 38 recommendations in the McLaren Report last summer and hired Allison Forsyth and ITP Sport to meet and exceed those recommendations. That work is well underway.
The government will audit the finances that cover the period from March 1, 2017, to March 31, 2023. That period would span the signing of the controversial Canadian Soccer Business (CSB) deal signed in 2018, under which CSB pays Canada Soccer between $3 million and $4 million a year, along with "certain other payments," according to the organization's latest audited financial statement.
---