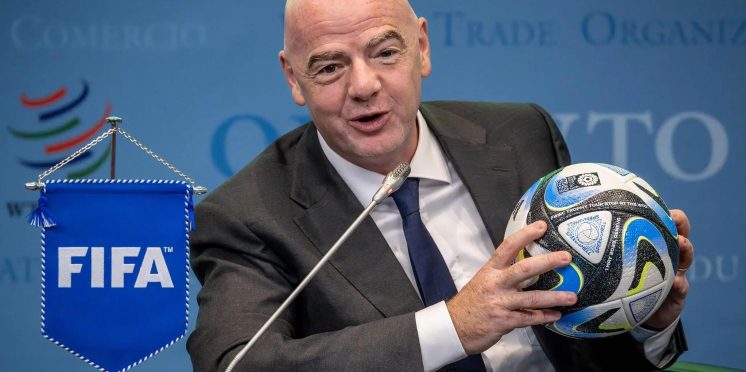 Exclusive: FIFA 'confident positive agreements will be reached' for Women's World Cup European broadcast rights
One of the most significant sporting events of the decade is set to kick off in under 50 days. But the Women's World Cup in Australia and New Zealand still does not have broadcasting rights in five major European countries.
In an exclusive interview with Canadian Soccer Daily, a FIFA spokesperson addressed lingering concerns and reiterated that a concerted effort is being made to resolve the situation.
Firstly, what has happened so far?
Back in early May, FIFA president Gianni Infantino said the Women's World Cup matches would not be shown in the continent's biggest markets this summer unless broadcasters met FIFA's demands for higher fees.
"It is our moral and legal obligation not to undersell the FIFA Women's World Cup," said the president at that time.
The 2023 Women's World Cup is the ninth edition and will debut the expanded structure from 24 to 32 qualified nations. The event marks the very first time that commercial rights have been unbundled and sold as a standalone event. The governing body has acknowledged it has rejected deals from the five big European markets — England, France, Spain, Italy, and Germany — describing offers as "a slap in the face."
Infantino suggested his organization will not back down if demands are not met and threatened a complete blackout. To date, it has been confirmed that the WWC will be broadcast in 201 territories around the globe, a spokesperson confirmed.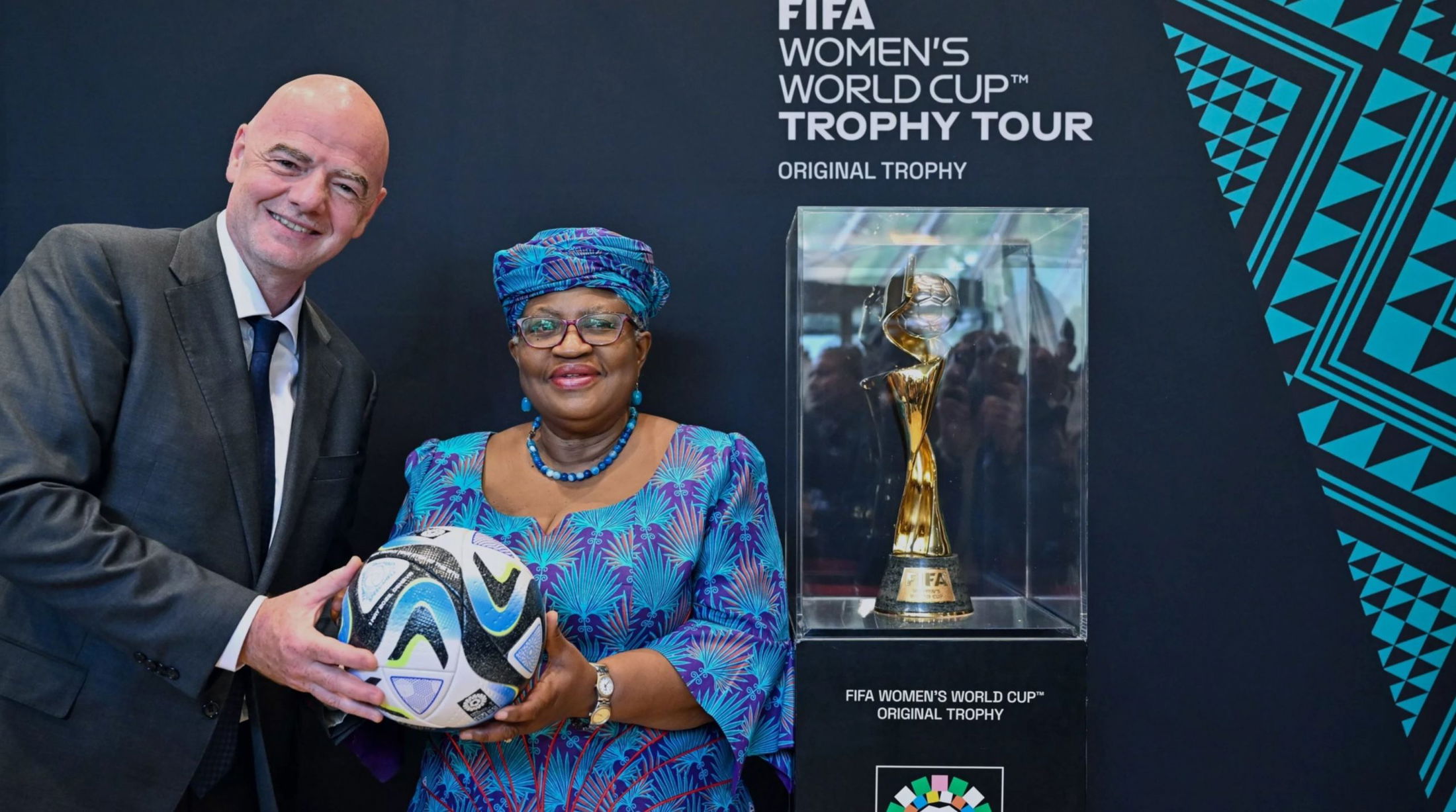 FIFA believes the TV parties in conversation with them are not doing the competition justice. Infantino stressed that "public broadcasters, in particular, have a duty to promote and invest in women's sport."
Fatma Samoura, FIFA's General Secretary, previously stated: "Those who bought the rights [to the last Women's World Cup] at that time in Europe know how much it brings, because we have reached record numbers during many matches. Today, we are just asking them to revisit their figures and discussion are ongoing and I'm sure that an agreement will be reached."
So, what next?
In response, for Canadian Soccer Daily, I asked what steps are being taken to work towards a so-called middle ground.
"We want to make sure the broadcasters know this is about treating the women's game fairly, equitably, and establishing a new base for the valuation of women's sport," a FIFA spokesperson said in an exclusive interview. "All revenue from TV rights broadcasting is going right back into women's football. The main objective is to give FIFA more revenue to be able to distribute back in the game."
For the first time ever, a dedicated proportion of the funding will be ring-fenced for the players who take part in the competition, ensuring that they are adequately compensated for their contribution and work, with the balance being retained by member associations for reinvestment in their footballing activities. FIFA will invest additional funds to ensure that players at the WWC 2023 enjoy equal conditions and services to those at the men's World Cup last winter.
In better detail, the total funding package has increased from USD $50 million (CAD $68 million) in 2019 to $152 million (CAD $207 million) in 2023:
Performance-based fund (aka prize fund): $110 million (CAD $150 million)
Club Benefits Programme: $11.3 million (CAD $15.4 million)
Preparation money: $30.7 million (CAD $41.8 million)
FIFA has been using the 2022 men's World Cup bid from the same broadcaster to compare but noted that "the one percent and five percent or lower [of what was paid for the rights for the men's World Cup] is not really in keeping with what we're seeing from the most recent tournaments."
When asked to clarify what percentage they are asking broadcasters for, it has been reported that FIFA is seeking a range between 10 and 15 percent in comparison to the men.
Highlighted current bids are:
Italy: An offer stands at less than one percent of the amount paid for the 2022 men's World Cup, noted as interesting considering Italy has a team in the WWC but did not have a team in Qatar this winter.
Germany: ZDF/ARD are offering less than three percent of what they paid for the 2022 men's WC rights.
France: Broadcasters are offering less than five percent of what was paid for the men's tournament. Talks are taking place with a number of broadcasters.
Spain: Discussions taking place with a few broadcasters, offering less than five percent of what was offered for the men's tournament.
UK: Strong and most advanced talks with BBC/ITV to secure rights deal.
In his main statement, Infantino said: "The viewing figures of the FIFA Women's World Cup are 50 to 60 percent of the men's FIFA World Cup," However, released figures suggest otherwise and stand on an average of nine to 10 percent, almost six times lower than FIFA's numbers.
So, are the offers really a slap in the face?
A concern cited by broadcasters is the challenging time difference, which has contributed to the lower bids.
However, FIFA assures that this should not be a factor due to the fact that "only three matches involving European teams – USA vs. Netherlands (3 a.m. CET), Sweden vs. South Africa (7 a.m. CET), and Switzerland vs. Philippines (7 a.m. CET) – kick off earlier than 8 a.m. CET [2 a.m. EST]."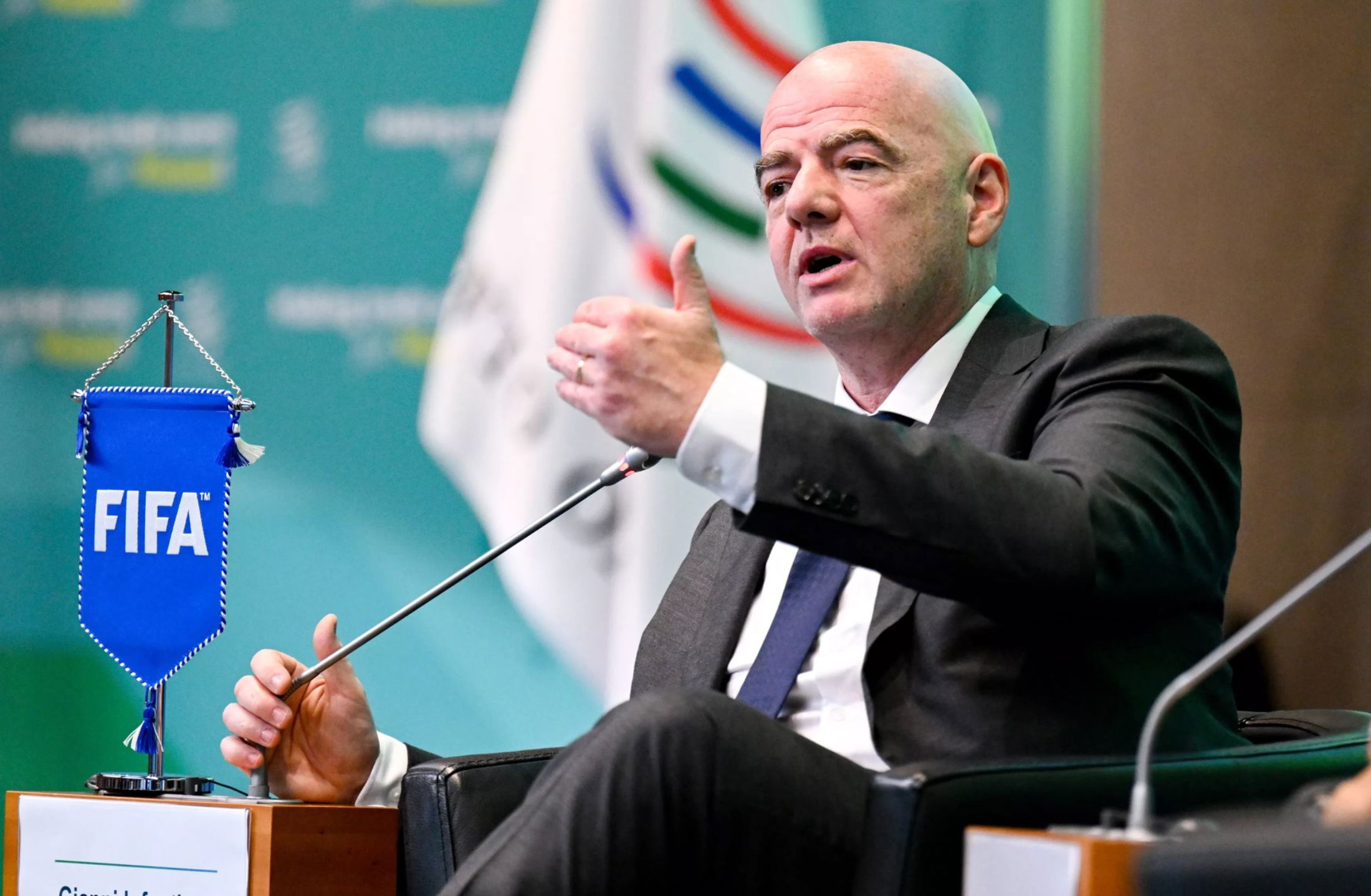 Having increased the prize money this year with a set goal of equality in payments for the men's and women's World Cups in 2026 and 2027, respectively, FIFA reserves sit at USD $4 billion after last year's World Cup.
If they are so tight on money, why not fall back on the cash reserve?
"We feel that this is in a way doping the value of the women's game, that we are inflating it but not inflating or supporting it in a sustainable way," FIFA's spokesperson told Canadian Soccer Daily. "The thing is we're currently promoting sustainable development of women's football because this is a comprehensive and a long-term journey, but ultimately a journey that's worth taking."
So why continue growing the reserve money and not use it in a dire situation like this?
"These reserves are managed in a lasting manner to make sure that the sport is protected in the long term. A good example of these reserves being used for emergency situations, such as COVID-19," the spokesperson added.
Fans have already been handed the 23-player squads of Germany and England, but no broadcaster has been decided in those countries yet. Unsurprisingly, fanbases remain worried, which I directly pointed out in the interview.
"We're asking for fair value to include top-to-bottom coverage because that's the best way we can show the Women's World Cup," was the reply. Following up on the "blackout" threat and speculation of FIFA+, it is understood that FIFA's goal is to have the event broadcast and are working towards that.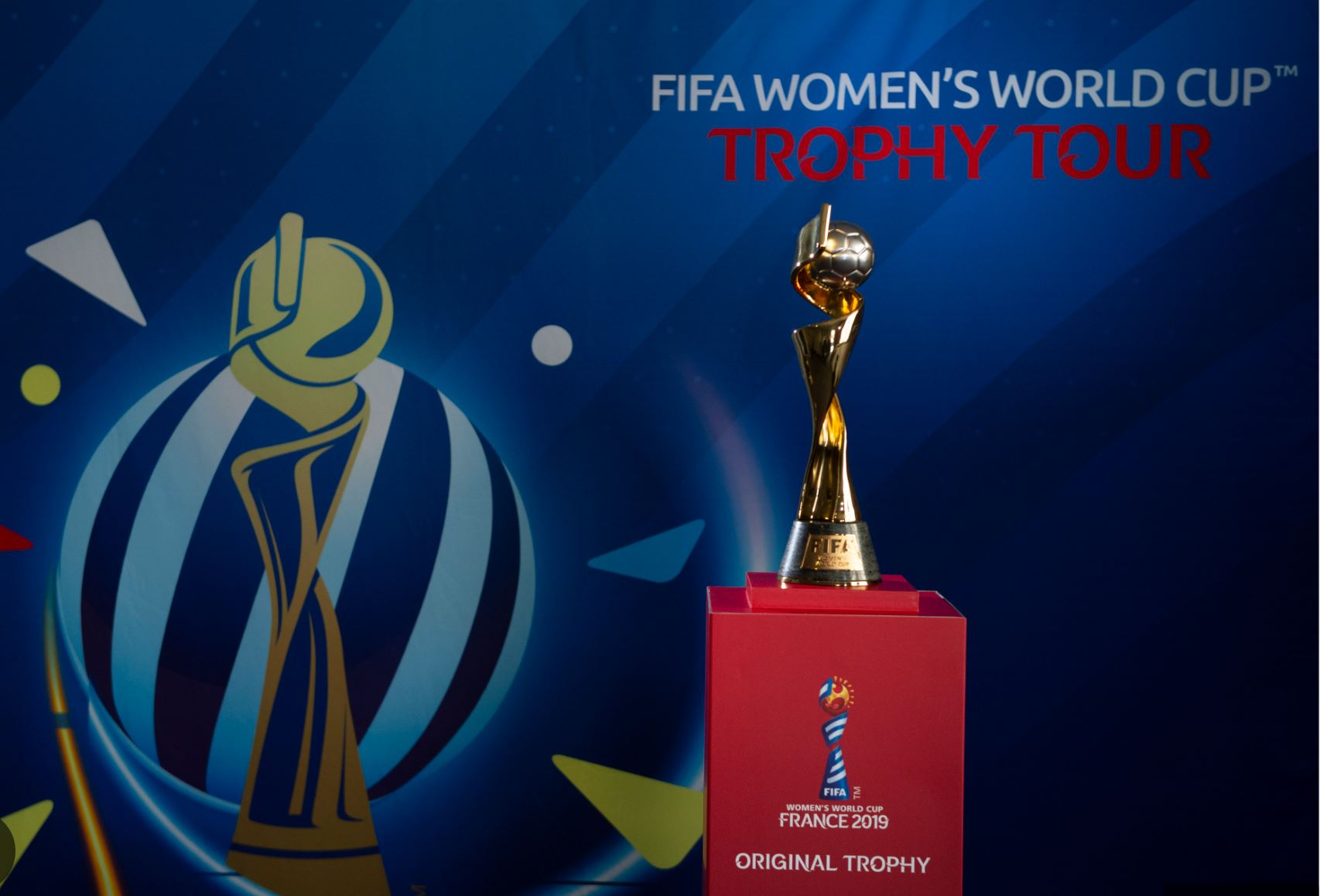 Various players have used their platforms to speak on this impasse.
Lyon players spoke to L'Equipe, with Ballon d'Or winner Ada Hegerberg saying: "It is impossible that there is no arrangement to broadcast the matches on television." Her teammate, Canadian defender Vanessa Gilles, took a firmer stance. "The broadcasters must make more efforts. FIFA is trying to sell the World Cup at fair value."
On May 31, England and Germany released their World Cup squads, with Sarina Wiegman picking her final 23 and Martina Voss-Tecklenburg preferring a 28-player squad to later cut down. The morning of that announcement, the UK Secretary of State for Sport, along with governments from France, Germany, Spain, and Italy, released a joint statement calling on FIFA and broadcasters to strike a deal before the World Cup in July.
With 50 days to go, players and millions of fans across Europe are left scratching their heads about how they will be able to root for their idols. 950,000 tickets have already been sold for the event, and organizers are expecting a record two billion people to watch the tournament this year. It is crucial that an ideal agreement is found and a deadline is set.
After all, the fans have shown the kind of commitment and investment that cannot be repaid with a blackout.
---