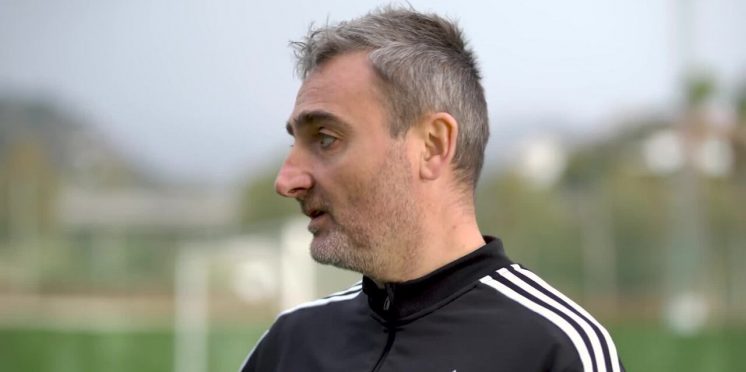 Vanni Sartini fined by MLS for furious 'shameful' comments about referee
You can file this one under "inevitable."
Vancouver Whitecaps head coach Vanni Sartini has been fined for violating the league's "public criticism" policy as a result of the furious comments he made in an extraordinary post-match interview after the Whitecaps lost 3-1 to St. Louis CITY last weekend.
Sartini launched a scathing diatribe about referee Serhiy Boyko's performance when speaking to reporters. He was particularly incensed by Boyko's refereeing the lead to St. Louis' third goal and completely killed Vancouver's comeback, although his frustrations had clearly been rising towards boiling point for most of the game.
"I think it's a game that should be cancelled because the referee was shameful," Sartini said.
"They [MLS] need to apologize for the shameful performance by the referee. It's something that the league can do, and should do, because it's for the good of the league because we export this product [overseas]… It looked like the referee was playing for them. We didn't have any foul, every foul for them was there. It was always two different measurements, it was never the same… The management of the game was one way… [Boyko] didn't respond to me and I didn't want to talk to him because I would have been even angrier than I am now and I would say things that I would later regret to say… so better not speak."
All told, 'Caps fans and Sartini should probably count their blessings that the Italian hasn't been dealt a stronger punishment.
Meanwhile, the MLS Disciplinary Committee has also found the Whitecaps FC in violation of the "mass confrontation policy" as a result of their reaction to that incident in the 90th minute, when numerous players angrily got into the face of the referee.
As well as Sartini, six players — Tristan Blackmon, Déiber Caicedo, Andrés Cubas, Levonte Johnson, Luis Martins, and Ranko Veselinović — have each been handed an undisclosed fine for "inciting and/or escalating a mass confrontation."
The Caps are back in action on Wednesday night to start a run of three home games in a row. First, they host the Houston Dynamo at BC Place before they welcome Sporting Kansas City on Saturday. Next Wednesday, they then contest the 2023 Canadian Championship final against Montreal at BC Place on June 7.
It's clear why Sartini may be feeling some pressure. Aside from their run to the Canadian Championship final, beating Canadian Premier League teams York United and Pacific FC, the Whitecaps' MLS form has dipped. Saturday's defeat was their third loss in the last four league games after a previous eight-match unbeaten run in the competition.
---