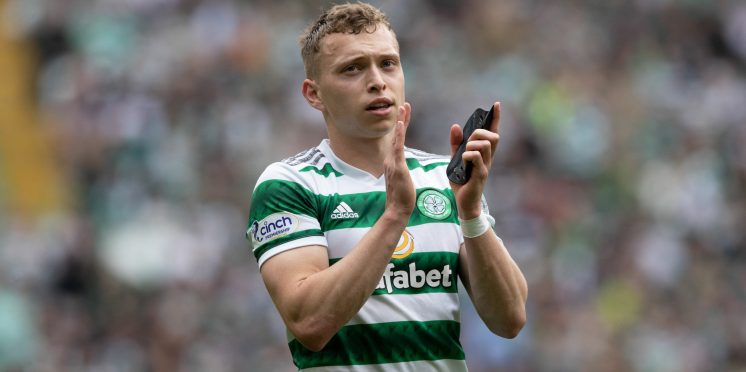 Alistair Johnston calls Celtic fans 'unmatched' after they give Bell Canada a piece of their mind
Listen, Celtic fans love Alistair Johnston. And they're willing to go to (verbal) war for him.
On Monday, a disgruntled Johnston tweeted his frustration at Canadian telecommunications giant Bell.
The 24-year-old Canadian men's national team right-back tweeted that Bell are "the most frustrating company in Canada." He also posted on his Instagram stories that he received "the worst customer service I've ever experienced" from the company.
Well, that was like a rallying cry for the Celtic faithful who have taken Ali into their hearts since he joined the Scottish giants from CF Montréal last winter, a call-to-arms for the green-and-white Glaswegians to leap to the side of their Canadian hero and go to battle.
Celtic fans took over Bell's most recent Instagram post, flooding the post with comments, mostly of a humourously polite nature, imploring Bell to be nicer to their beloved defender.
"Listen here Bell, our big AJ is going through an injury and your customer service is not up to standard and is hindering his recovery," said one fan. "Sort it out otherwise we won't win the Champions League."
"Give the great Alistair Johnston what he wants," urged another.
"The guy dances on crutches for Christ sake, sort him oot," added a third.
"Get him sorted or he'll be going to Telus or Shaw," added another.
One fan demanded that not only should Bell give Johnston what he wants, but also change their colours to green. After all, blue isn't exactly the most popular colour with Celtic fans.
To their credit, Bell's support team did respond to Johnston after the furore.
Johnston himself couldn't fail to notice the intervention on his behalf, commenting on the same Bell post that the company should "listen to the people."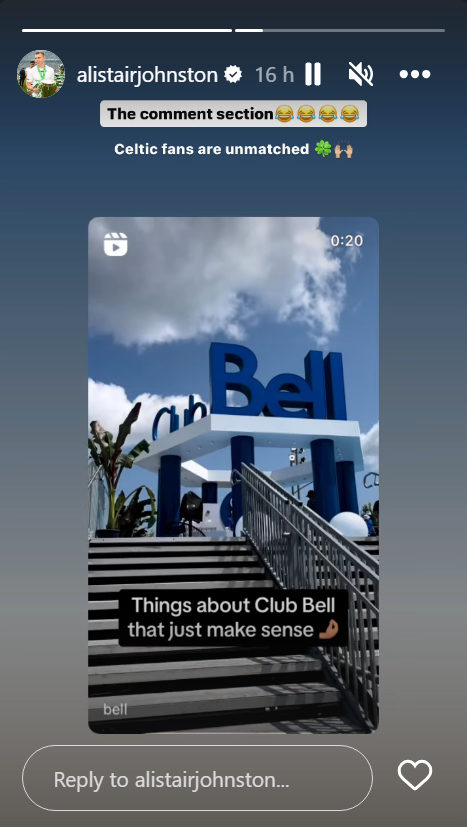 On his own Instagram story, an evidently amused Johnston hailed Celtic fans' intervention. "The comments section," he wrote with four cry-laughing emojis. "Celtic fans are unmatched."
Johnston is currently recovering from surgery needed on an ankle injury he sustained while on Canada duty and which has kept him out of the first weeks of what is set to be his first full season as a Bhoy.
His neew manager, Brendan Rodgers, said last week that the CanMNT man is "back on the grass running and working. He's upping his intensity, so that's really, really good news for us." Johnston is expected to return to action in the coming weeks, likely next month.
In the meantime, hopefully he gets his phone and/or Wi-Fi issues sorted out. If not, Celtic fans will be ready and waiting to back him up again.
---