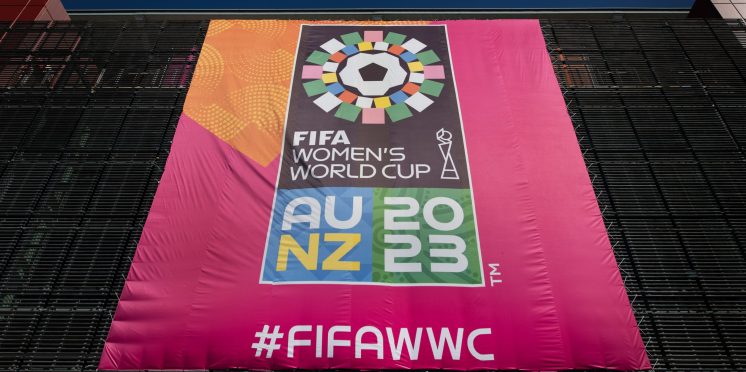 Kourabi: How the 2023 Women's World Cup re-established women's football
Two host nations. 32 teams. 64 matches. 1,978,274 fans in attendance. 164 goals, and a brand new champion. Those are just a handful of statements that define the 2023 FIFA Women's World Cup. But it was much more than that.
Although FIFA president Gianni Infantino played down the success of this World Cup, buried by his claim the tournament had just broke even and that women need to be more selective in picking the right fights, the 10th instalment of the Women's World Cup exceeded FIFA's own targets and projections in total attendance, revenue, and ticket sales. This was no coincidence.
The first edition of an expanded 32-nation Women's World Cup had its doubters and naysayers. It was a bad month for that bunch of Negative Nellies because every question was answered through a stern statement. Women's football has forever changed following August 20, 2023. But how? And in what way did a month of soccer games in Australia and New Zealand alter the paradigm of the sport completely? Here are a few explanations.
Opportunity
Since its foundation, women's soccer has been a narrative of opportunity. Historically, the odds have gone against the athlete's favour.
From 1921 until 1971, England's Football Association banned women from playing football, deeming the sport "quite unsuitable" for female athletes. This excluded girls in Aotearoa (the contemporary Māori-language name for New Zealand) and England from participating in the sport for 50 consecutive years.
Today, New Zealand has co-hosted a World Cup in which they red-carpeted the opening game with New Zealand's first-ever World Cup win, men or women. England reached their first-ever Women's World Cup final, and albeit gutted to have finished runners-up are still the current European Champions. Morocco didn't have a women's football project until 2009. A decade and a half later, The Atlas Lionesses are 2022 African Cup finalists, 2023 World Cup debutants, the first African nation to win two games in a row at a WWC (keeping a clean sheet in both), and first-time Round of 16 participants.
Home to trailblazing trio Marta, Formiga, and Cristiane, Brazil once considered women "incompatible with the conditions of their nature" to play the sport, and therefore disbanded all-women teams from 1940 until 1980. Yet, the nation most people first associate with football, has produced some of the most iconic names in the women's game.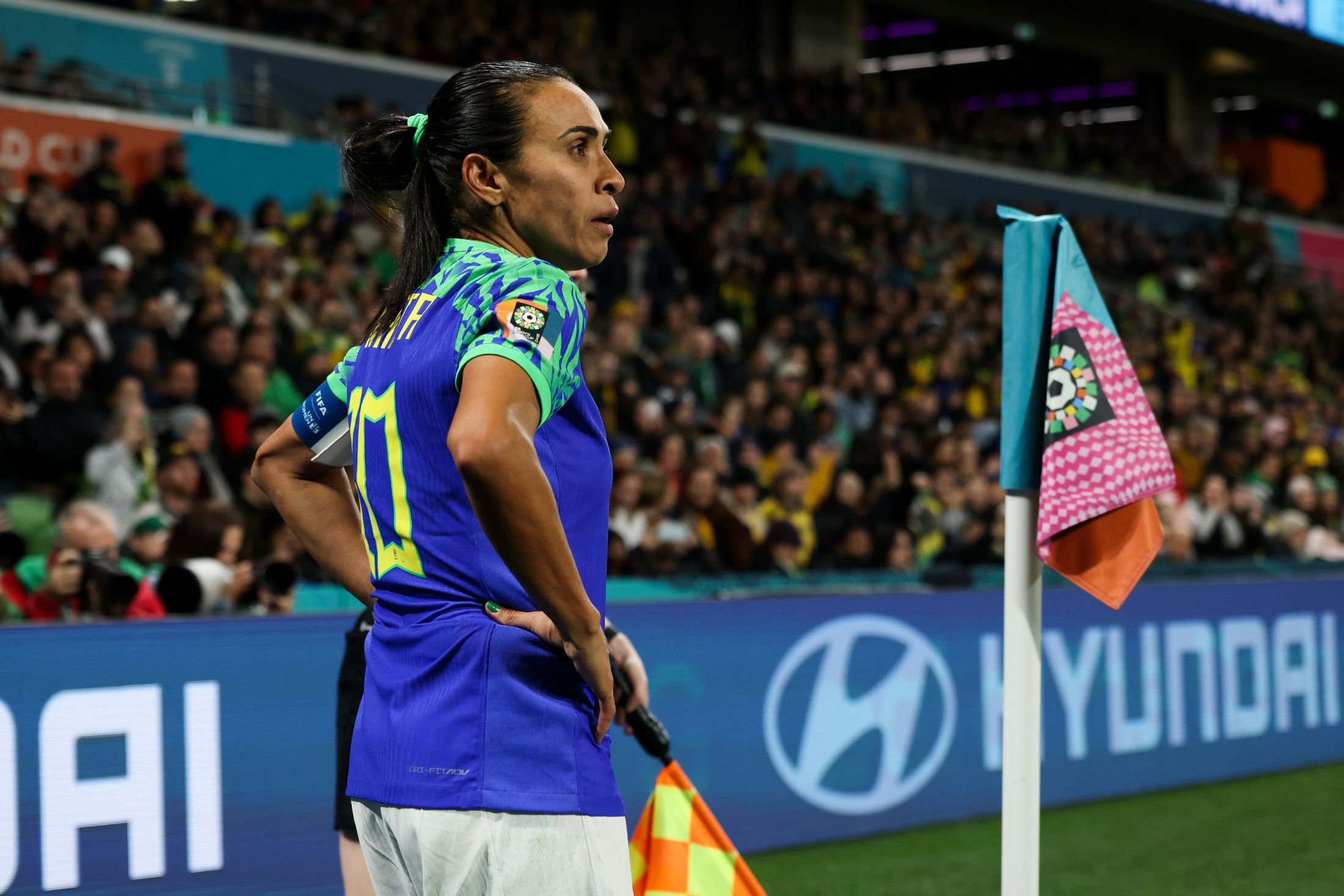 It's not just bans and participation barriers that made it challenging for women's football to excel. The 2015 World Cup in Canada was played entirely on artificial turf; an environment that proved to be dangerous as the pitch temperatures under the hot Canadian summer sun would be three times higher than air temperature. Players were forced to take cooling breaks, deal with exhaustion, and limb and face burns. Australian striker Michelle Heyman said it was like "walking on hot coals" and negatively affected their ability to run.
Four years later, the 2019 World Cup was played across nine different stadiums in France. The biggest ground was Stade de Lyon, with a capacity of 57,900. The six other stadiums' held a capacity of less than 30,000. This was a step backward for the women's game, coming off record spectator attendance in 2015 in Canada. It felt like FIFA did not think the sport could hit a new high, and indeed, the total numbers in 2019 dipped below the previous edition in Canada.
Down Under this year, Stadium Australia sold out for every single match, welcoming 72,000 fans each time. In fact, five of the 10 stadiums across Australia and New Zealand held at least 30,000 fans. Unsurprisingly, the 2023 edition hit a new attendance record of 1,978,274 — around 600,000 more than Canada's overall attendance of 1,353,506. Indeed, more games took place at this year's World Cup, but the per game attendance average was over 50,000 fans.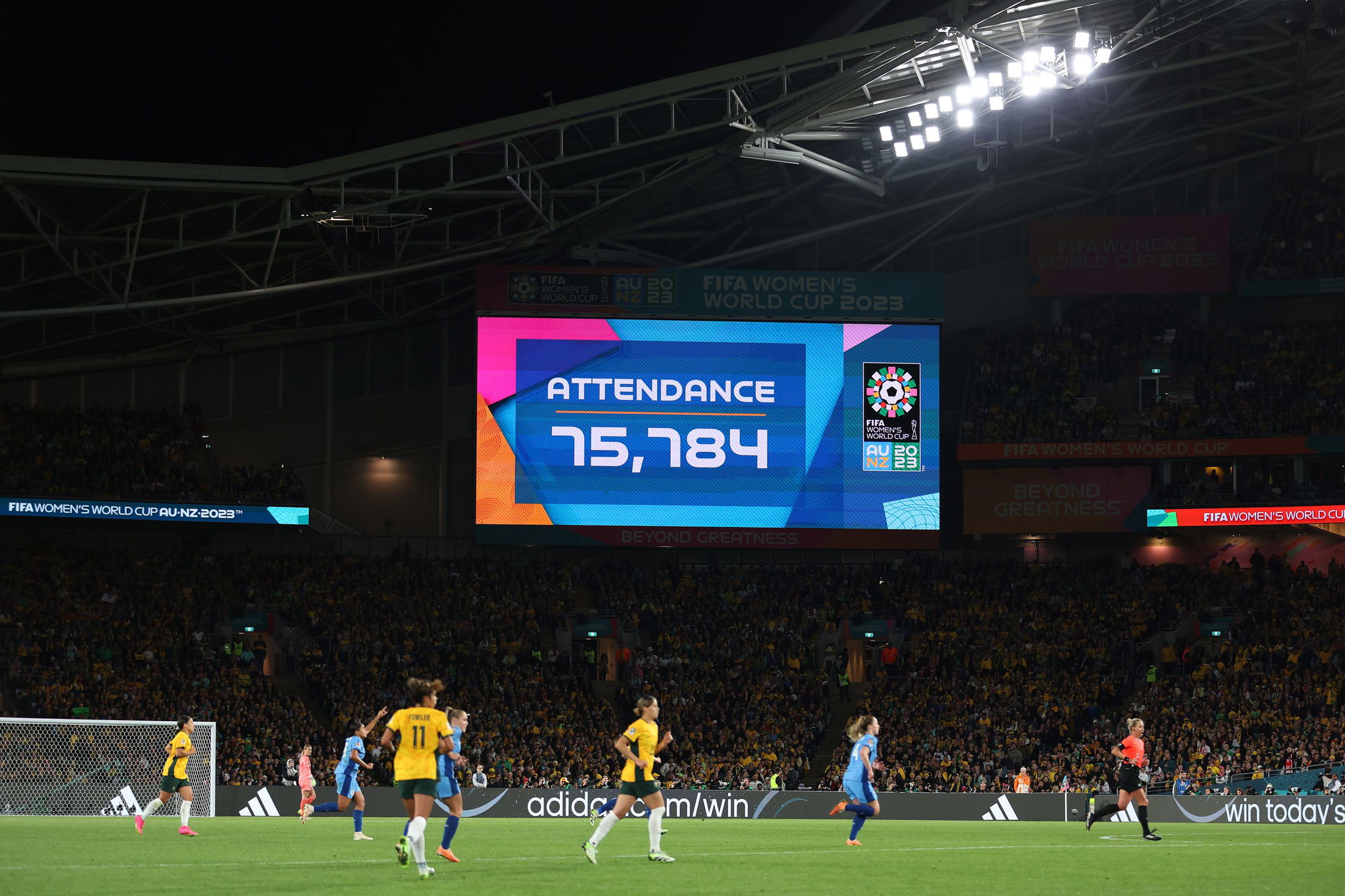 Women's players from every single nation around the world have faced invalidation, rejection, and disregard for decades. Many are still dealing with such ignorant attitudes today. But one thing for certain, when given the opportunity, women have delivered.
This summer's World Cup was all about taking the chance and presenting opportunities that athletes have had to fight for forever. A 32-team tournament meant more opportunities to showcase talent than ever before. Increased prize money ensured future opportunities in order for more players to commit to the sport professionally. Commercial unbundling for the first time set a challenge for investors, which was met by viewing audience records across global markets.
This edition must motivate federations to continuously and actively repair the damage left by historical bans. Football Associations must look to provide the best opportunities for their nation to succeed, after all, a win into the next knockout stage brings in even more money. This applies to every single stage of development. from the grassroots to the local clubs, to the wider academies, to the youth teams and finally senior squads.
Though the location of the 2027 World Cup has yet to be decided, making the games accessible to as many travelling (and local fans) as possible is an important factor for greater exposure for the game. If the tournament is held in the United States, as expected, every match should be a sellout. It happened over and over again in Australia and New Zealand; allow it to happen on this side of the world. Total attendance figures should rise, and federations' resistance to opportunity should plummet.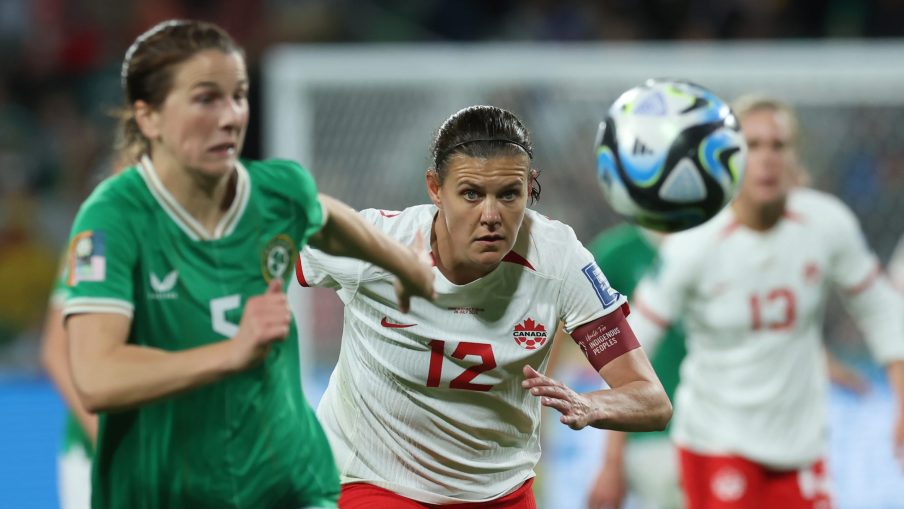 Women's football players have consistently thrived, won, and proven their worth. Give them the opportunity to, and they will not disappoint.
An investment gap exists, but the expected talent gap was a fallacy
Underdogs rose to the occasion, as the favourites crashed real hard. In some ways, it felt like the rookie was on a mission to crush the dreams of the veteran. Germany left the World Cup in the group stages for the first time ever. Canada became the first reigning Olympic champions to suffer the same fate. Brazil too were sent home just three games into the tournament. The threepeat-chasing United States bowed out in the round of 16, their earliest ever exit as well.
In return, all three African countries advanced out of their groups (Nigeria, South Africa, and Morocco). Colombia booked their ticket to the quarterfinals, for the first time ever at a Women's World Cup, and just the second-ever time Colombia had reached the World Cup quarter-final stage. The Philippines' victory over New Zealand was the country's first-ever win and goal scored at a World Cup. The list is very long and can go on for days.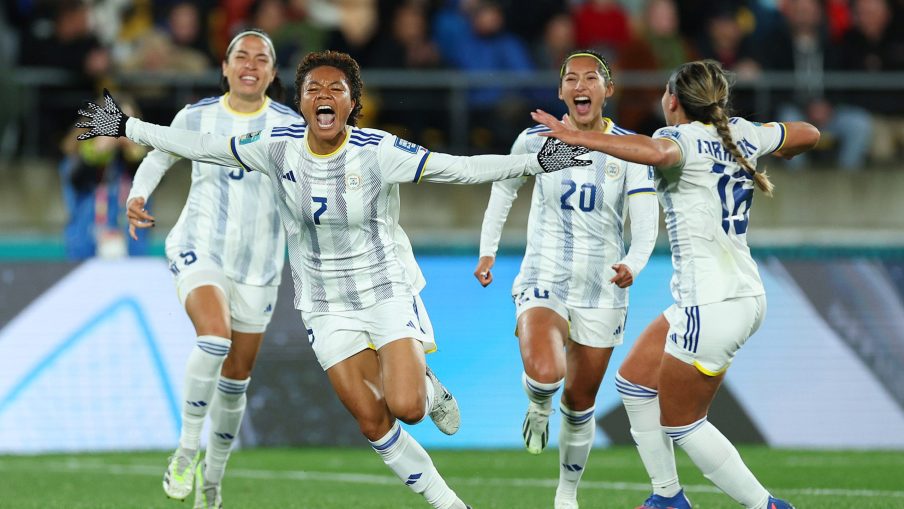 Dominant nations who wrote unwanted history this summer had a few things in common. One feature costly to their exit was tactical stubbornness. Germany's head coach, Martina Voss-Tecklenburg, insisted on playing various players out of position in every single game, and it just happened to be in the areas where they conceded. The personnel dragged out of their preferred positions were missed heavily in squad stability and attacking productiveness.
Now former USWNT head coach Vlatko Andonovski, was stubborn in his substitution choices (or lack thereof), resulting in two very close draws against The Netherlands and Portugal when goalscorers were needed on the pitch. The U.S. were lucky to advance ahead of Portugal, but finishing second in Group E resulted in a round of 16 date with Sweden, who had the pleasure of eliminating the reigning world champions in a penalty shootout.
Pia Sundhage's Olympic problems with Brazil persisted at the World Cup and panic set in on the field for Brazil. The reigning Copa América champions arrived Down Under with a golden generation; the bookies had Brazil as a favourite to reach the final. However, once again like many of her colleagues, Sundhage's inability to change consistent issues due to a "brushing over things" mentality, has put her job in jeopardy.
Dominant teams have always been stubborn. But previously they would get away with it. Not anymore.
Jamaica's pressing threats and block play hurt Brazil badly. Colombia's extra inch of creativity and ability to adapt won Las Cafeteras a historic win over Germany. Sweden's well-seasoned defensive line (and a heroic goalkeeper in Zecira Musovic), gave a predictable American frontline no chance of scoring in regulation.
It has been the lack of investment all those years that gave richer nations the opportunity to get away with being so stubborn. European talent was challenged by the slept-on brilliance of South America. African resilience and trust in each other wrote history, nicking points off reigning champions. But again, this is not a coincidence.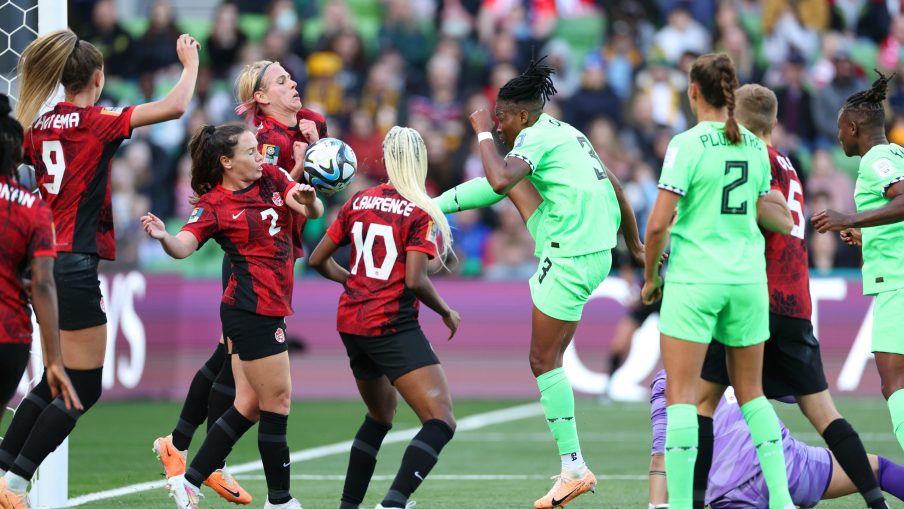 When the expanded edition of the World Cup was made official, federations around the world were motivated to be on the big stage. Haiti launched grassroots programs. Zambia's FA-funded local school academies. Italy professionalized its women's league. Portugal invested heavily in Liga BPI to increase development and challenge in the UEFA Women's Champions League with big recognizable names like Benfica and Sporting CP. Morocco set up two tiers of professional leagues along with a multi-million dollar plan. Though only four years on from the 2019 World Cup, the women's game has grown at a decade's worth pace.
Talent was put on the map forcing the bigger nations to answer a wake-up call to push for more resources as other countries caught up to them, and caught up fast. Participating nations from those who won all crucial games to those who did not score a goal, left Australia and New Zealand with the same goal: FUNDING.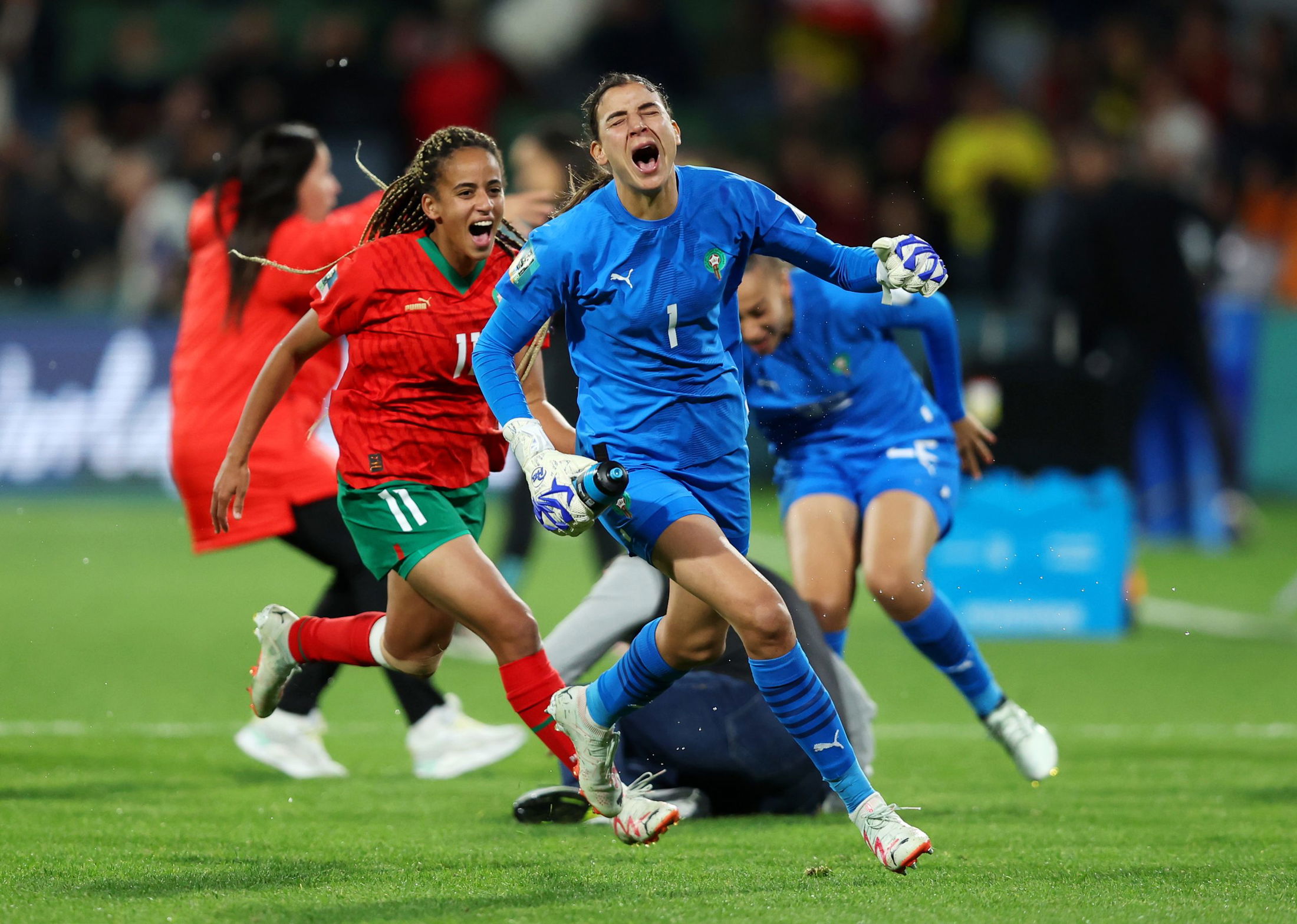 Teams have won in spite of their federations forever, and that has been the case in all women's sports. But this cannot be tolerated come the 2027 Women's World Cup. This summer's tournament inspired millions, won over new fans and broke records. But that is only a small part of the full potential. There is still so much work to do. Many countries are still fighting for better conditions, resources, and other unresolved issues.
NOW is the time to listen to players and coaches. Now is the time to increase, or start in some cases, investing in the game in a way like never before. It is time to make women's sports a safe environment for fans, players, coaches, and everyone involved.
The 2023 Women's World Cup highlighted problems we must all address that include re-evaluating values. It also showed us how massive the women's game is, confirmed what we have always known about its quality and competitiveness, portrayed a safe fan culture that welcomes anyone, and broke stereotypes on the pitch through important visible figures.
The next kick of international football will be different, the next league launch will look better than initially thought, and women's football has never had more fuel in the tank. Here's hoping a thriving Canadian professional women's league, set to launch in 2025, has the world asking 'how come Canada didn't do this sooner?!'
---