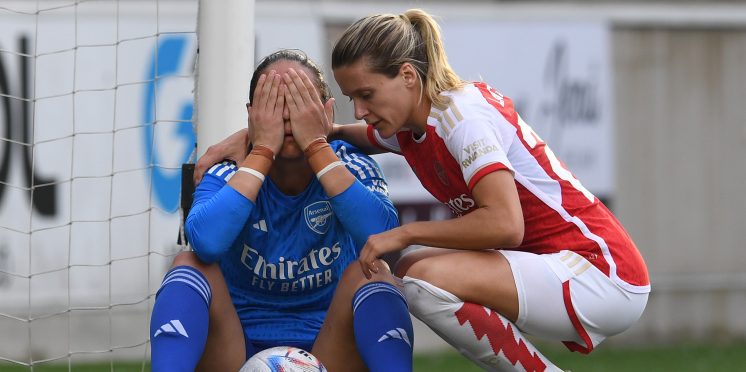 WoSo Canadians Abroad: Knockout defeats and trophy wins prove a bag of mixed results
Post-Women's World Cup soccer has come back in unique fashion as pre-season friendlies have been replaced by UEFA Women's Champions League qualifiers and Cup finals. Despite the mixed bag of results on the pitch, an exciting announcement off the field lightened up the mood this week.
Goal of the Week: Yasmine-Marie Alidou's UWCL goal for Benfica
The Canadian featured in last week's WoSo Canadians Abroad and has done it again. In three appearances for Benfica, Alidou has scored twice in two different competitions.
The 28-year-old midfielder appeared four times in the UWCL with Swedish side Linköping in 2018, finding the net thrice. Her return to the European competition was granted against Northern Irish club, Cliftonville on Wednesday.
The Canadian started on the left side of the midfield in Benfica's classic 4-3-3 formation. The Portuguese side was quick to attack and move forward, breaking down the low block set up against them. Testing the waters and noticing opposition flaws, Benfica struck first, through the Canadian.
Though she stands at only 5-foot-3, Alidou generated an incredible amount of power off the header in the air, making it almost impossible for the ball to be saved. In 28 first-half attacks, Benfica converted a sublime four, doubling the figure in the final 45 minutes. 21-year-old Caitlin McGuinness slipped one back for the green-kitted players.
Benfica will find out their next UWCL opponent in round 2 of qualifiers in the draw on September 15. Until then, a Super Cup final awaits this Wednesday against CanWNT rising star Olivia Smith's Sporting CP, which would mark Alidou's second career club trophy.
News of the Week: Deanne Rose stays in WSL, signs for Leicester City
As transfer windows come to a close, moves are still happening in England's Women's Super League until September 14th. Deanne Rose left Reading FC at the start of the summer following their confirmed relegation to the Championship after a troubling and poor season. Rose was kept on the sidelines for the majority of the season with an Achilles injury, unable to play a hero role and save the club from its devastating conclusion.
As a free agent, the Canadian was going to be a steal for whichever club she chose to call home for the next few seasons. That new home is Leicester City.
The Foxes have been in the WSL since 2021, but not without challenges. A second-last finish in their inaugural season followed by a poor start last season saw head coach Lydia Bedford get sacked. Experienced Welshman Willie Kirk took on the position and put Leicester City on their best-ever WSL form, on the back of their most active January transfer window.
Kirk has a reputation for working with youngsters with potential and achieving good things. Given the dynamic player profile Rose has, there is no doubt she is a crucial re-enforcement for the English side.
A good transfer move is described as key for the development of the player, and the goals of the club. By definition, this is exactly the move Rose needed.
High of the Week: Vanessa Gilles wins Trophée des Championnes
Since stepping foot in France and signing for the most successful European side in the women's game, Vanessa Gilles claimed a third trophy with Olympique Lyonnais. Five days away from kicking off the French D1 Arkema season, the reigning champions faced long-time rivals Paris Saint-German in the Trophée Des Champions final in front of 5,283 people. Canadian defender Vanessa Gilles was in the starting XI working in tandem with France's World Cup captain, Wendie Renard, on Lyon's backline.
A fairly even first half saw PSG secure five corners and one shot on target, with not much threat. Lyon wonderkid Melchie Dumornay on the other hand scored the opening goal in the 35th minute on her club debut.
Lyon doubled their lead through Eugenie Le Sommer, only sustaining two shots in their own half.
Gilles and Renard have become one of the best centre-back pairings in Europe. Not only do they keep clean sheets and play active roles in a stable backline, but always pose threats on corners. Gilles is yet to have a trophy-less season in France, and will now be eager to see Lyon go on a UWCL run, one the club is very familiar with lifting, having done so eight times since 2010/11.
Blow of the Week: Grosso, Lacasse & D'Angelo bow out of UWCL
Just three weeks after the Women's World Cup final, crucial club knockout games are already taking place, leaving players with little to no time to rest.
Juventus and Arsenal fell victim to much more energized opposition in the UWCL's first qualifying round. Julia Grosso, Cloé Lacasse and Sabrina D'Angelo, and made a were eliminated from the Champions League on Friday before it really even got started. Only a handful of Canadians — most notably, Alidou — are left playing in Europe's premier competition this season.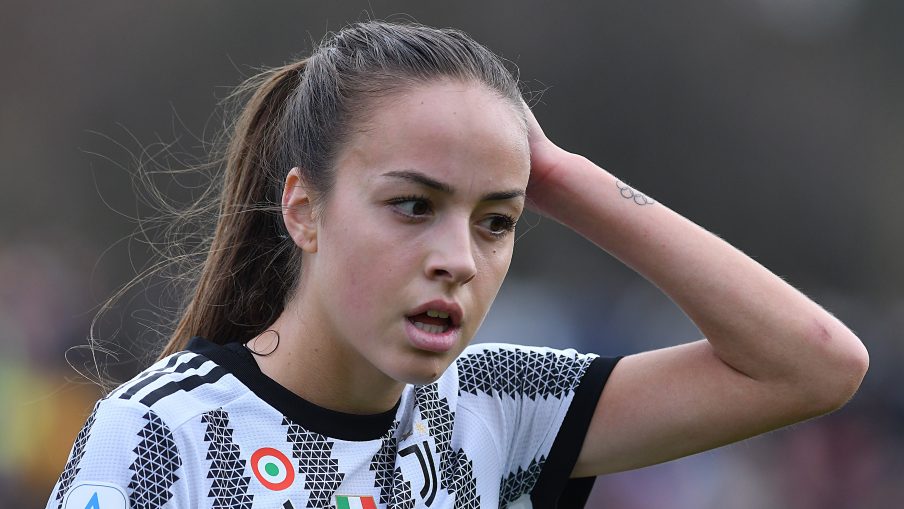 Arsenal defeated Linköping 3-0 on Wednesday in Lacasse's Arsenal debut. The 30-year-old looked electric, dangerous, and comfortable on the wing with her new teammates. On the same evening, Grosso played 72 minutes for the Italian side in a dominant 6-0 win over Kazakhstani side Okzhetpes. But those efforts did not matter when Friday rolled around.
Juventus kicked things with a close and intense game against Eintracht Frankfurt. Both sides had dangerous opportunities in front of goal, but the eventual 1-1 tie took the sides to penalties, and the Italians bowed out. Grosso had a comfortable and solid game in the middle, playing 72 minutes but did not feature in the penalty kick shootout, which is kind of a shame considering she won an Olympic gold medal with one of the most famous kicks in Canadian soccer history.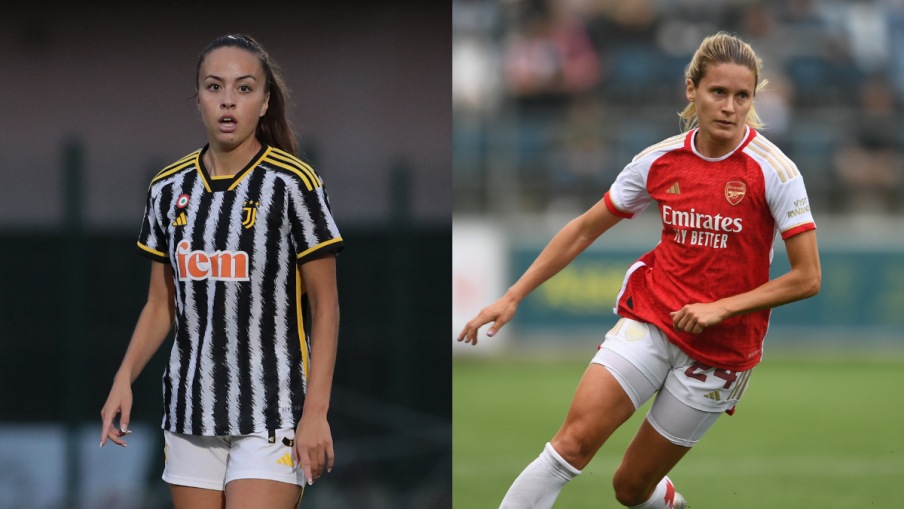 Arsenal's night went from bad to worse trailing 2-0 Paris FC. Two goals from the Gunners in the final 10 minutes, including a header in the final minute of injury time to send the match to extra time, where Paris FC once again took the lead. Arsenal summer signing Alessia Russo delivered a banger from outside the box in the 6-goal thriller, eventually pulling the game into a penalty shootout. But, the French side took the better of it sending the Gunners packing.
Lacasse managed her second start in a row but seemed to find trouble cutting into the box. Opposition full-backs and centre-backs double-marked her space, almost always blocking her way in the box and dispossessing play. D'Angelo was an unused substitute in both fixtures.
For those Canadians who have become very familiar with playing against top European sides, they will not get to dream of UWCL nights this season.
---