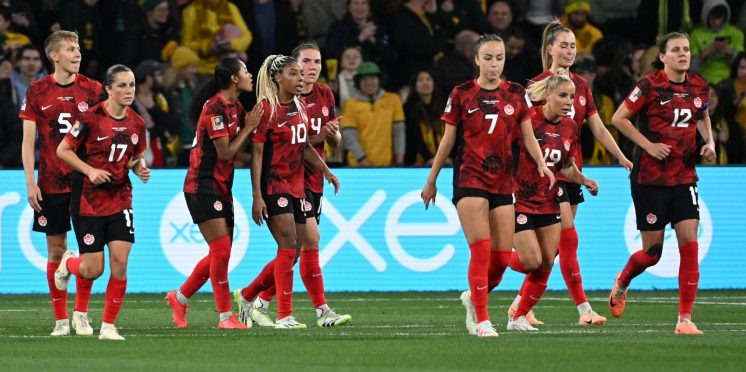 Canadian women's national team pull out of 2023 Pan Am Games
Published: September 13, 2:32 p.m. ET
Updated: September 13, 6:42 p.m. ET
The Canadian women's national team will not be playing at this autumn's 2023 Pan American Games.
The games are set to take place in the Chilean capital of Santiago from October 20 to November 5, but CanWNT will not be involved despite having a guaranteed berth in the competition.
Canada have had a spot at every previous edition of the Games (although they withdrew from the 2019 edition due to a scheduling overlap with that year's World Cup), have pulled out of participating, the official Santiago 2023 site announced. Canada have been replaced by Mexico's women's team, who will return to competition after failing to qualify for this summer's World Cup in Australia and New Zealand.
Canadian Soccer Daily reached out to Canada Soccer for comment and was provided this statement:
The 2023 Pan American Games start before, and finishes after, this year's women's FIFA calendar windows. Therefore as an organization, we have opted not to participate due to associated challenges with availability of the squad and maximizing contacts with full roster."

Canada Soccer spokesperson
It's a shame, as even if a full-strength Canada team had not participated, it would have provided another opportunity for CanWNT's younger groups to face testing opposition and get the valuable experience that an extra national team camp brings, particularly during a time when, frankly, the women's program doesn't have many.
As it stands this fall, Canada's senior women's team are set to play just two games: the vital two-legged 2024 Olympic qualifier against Jamaica that begins with the away first leg next Friday before a sold-out home second leg at BMO Field on September 26.
However, CanWNT head coach Bev Priestman suggested last week that plans are in the works to ensure CanWNT play more games.
Priestman told reporters that "we are finalizing plans" to play in all three FIFA windows this autumn "and we hope one of those windows will be at home, for sure."
---