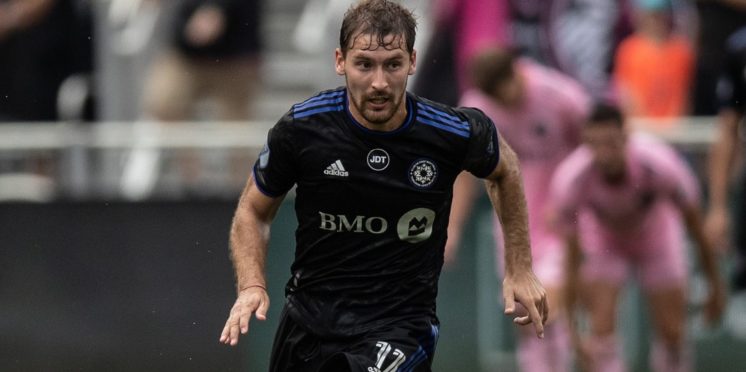 CF Montréal terminate Matko Miljevic's contract after he used fake name to play in amateur league & was banned for punch
Published: September 15, 8:48 a.m. ET
Updated: September 18, 12:50 p.m. ET
Just your standard news story.
CF Montréal attacking midfielder Matko Miljevic was not only violating his Major League Soccer contract by playing in a Quebec amateur soccer league, but he has been banned indefinitely from that league for reportedly punching an opponent in the face.
As a result, his Montréal contract was terminated on Monday "for engaging in conduct detrimental to the league and violating his standard player agreement," per an official email release.
Yeah.
Several outlets including The Canadian Press reported that the 22-year-old former USMNT Under-20 international had been frustrated by a lack of game time at the MLS level. Miljevic, who is earning more than US$500,000 this season per MLS's official salary figures, has played 45 times for CFM since joining the club in 2021 but has managed just 123 minutes of league action spread across 10 brief substitute appearances this season.
So he decided to take matters into his own hands in a rather unusual way that is also completely illegal as far as MLS's rules go.
He was allegedly using a fake name in order to play in the Quebec Calcetto Soccer League (QCSL) after being invited by a friend.
Miljevic is listed on the QCSL's "Suspended Players" page under his real name, albeit misspelled. Unless he thought that adding one extra letter was a sufficient pseudonym, in which case he brings to mind Homer Simpson's "Guy Incognito" disguise.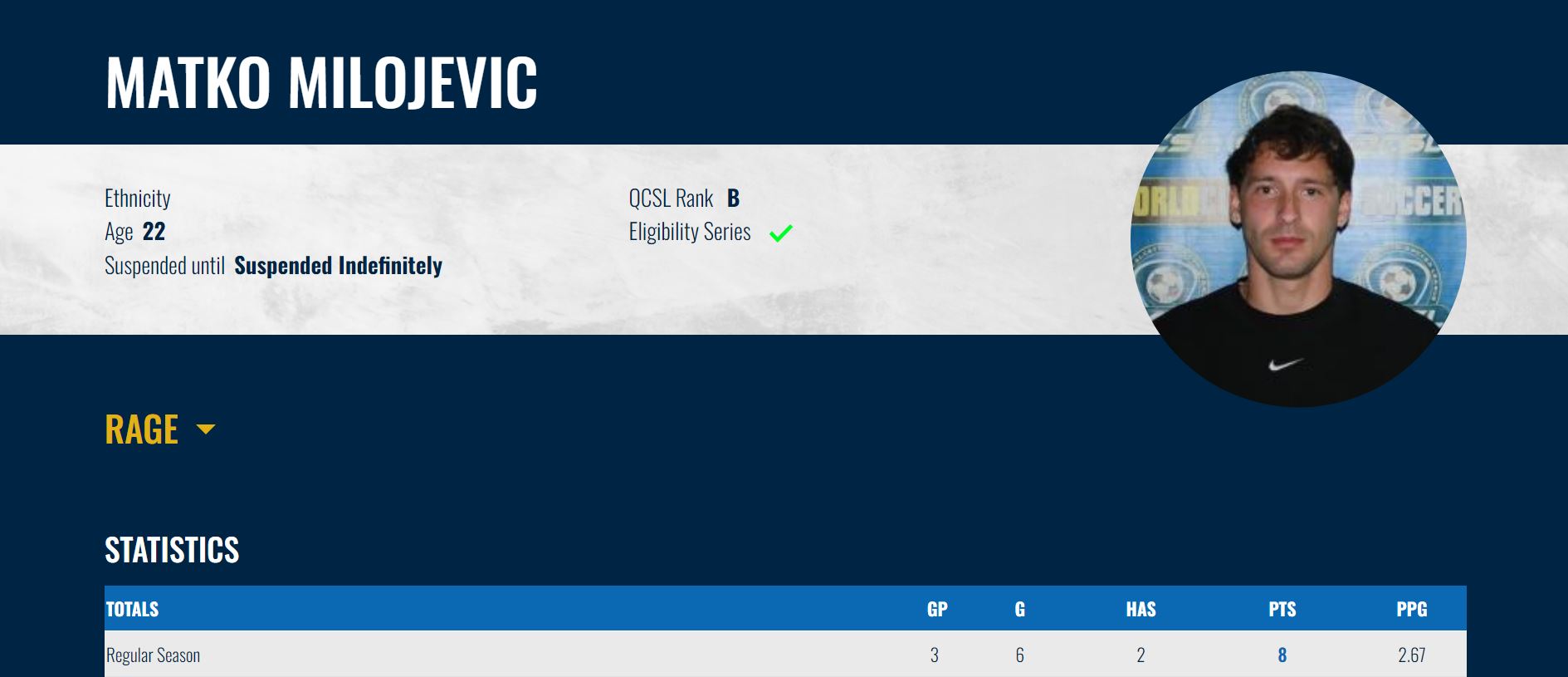 LaPresse reports that Miljevic actually played under the name "Nicolas Sotelo."
Whatever name he was using, Miljevic managed just three games. Per the QCSL website, he racked up six goals and two assists in those games, which is about what you'd expect from a pro ringer. Five of those goals came against a team called Bayer Neverlosen, which is something of a rec soccer league classic as far as names go.
Per MARCA, QCSL officials quickly found out who he was and he was told to use his real alias if he wished to keep playing. He chose not to do so, perhaps the only wise decision he made in this whole debacle, as MLS rules state a league player cannot engage without the consent of his team "in sports or activities that constitute a substantial danger to their health and safety."
But that wasn't the end of it.
Miljevic was reportedly present at another game supporting his friend's team and is alleged to have spat at an opposition player. After being insulted in Spanish, he then allegedly hit the opponent in the face. Miljevic was ejected from the facility, the game was abandoned. and he was banned for life.
A QCSL source said: "He's not welcome here anymore. It wasn't just this incident. He's had past run-ins in the league."
The league's director added to LaPresse: "We didn't appreciate the way he spoke with one of our referees about something that didn't even involve him… I saw him two, three times in my league, and each time he attracted negative attention."
MLS is investigating the incident, and his CFM contract has been terminated.
---