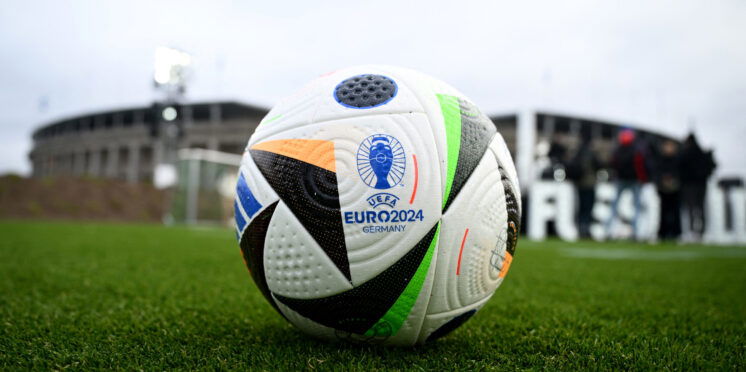 New microchipped Adidas ball for EURO 2024 to 'aid in more accurate offside decisions'
You know what every football purist always says: The Beautiful Game needs more technology.
Adidas has proudly unveiled that EURO 2024 will feature a high-tech ball that aids in more accurate offside decisions. Well, how about that.
The ball, named "Fussballliebe," which translates to "love of soccer" in German, was unveiled by UEFA and Adidas in Berlin. It will be used in the 51-game tournament scheduled from June 14 to July 14 next year in Germany.
The ball is equipped with a chip fixed on a gyroscope that will send data 500 times per second, recording the exact point at which the ball is kicked. This information, known as the "kick point," assists match officials in making offside decisions. Multiple camera angles are used to create 3D visualizations that illustrate player movement.
The "Fussballliebe" emphasizes sustainability, as it is made using recycled polyester, water-based ink, and materials such as corn fibers, sugar cane, and wood pulp.
Adidas will also donate 1% of the net sales from the ball to the Common Goal soccer charity, which was established by former Chelsea and Manchester United midfielder Juan Mata.
The German sportswear giant also supplies balls for the men's and women's FIFA World Cups. This one could be their best, or their worst, depending on how accurate the assisted offside calls are.
---