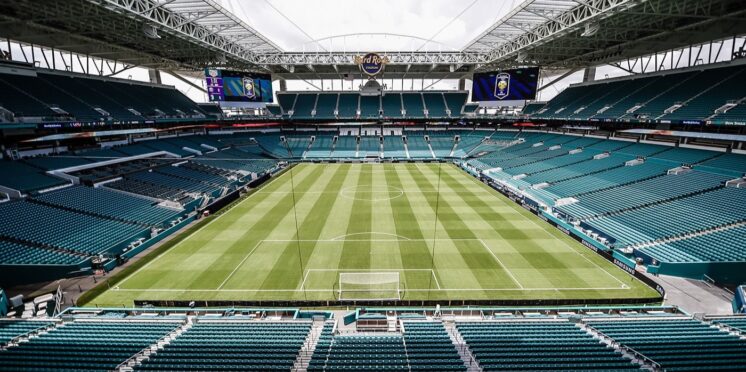 CONMEBOL announces 2024 Copa América schedule, Miami's Hard Rock Stadium to host final
Canada are 90 minutes away from booking their place at the 2024 Copa América, and the South American confederation CONMEBOL has announced the schedule and some of the venues for the tournament next summer in the United States.
The competition will kick off on Thursday, June 20, 2024, at Mercedes-Benz Stadium in Atlanta. The final will be held nearly a month later on Sunday, July 14, 2024, at Miami Gardens' Hard Rock Stadium. Other host stadia will be announced in due course.
"Atlanta and Miami will be excellent hosts for these games," said CONCACAF President and FIFA Vice-President Victor Montagliani. "The two venues are world-class and the cities have passionate sports and football fans recognized for supporting important events.
"The exciting prospect of co-hosting Copa América 2024 with our partners at CONMEBOL, in addition to the variety of Concacaf competitions we will offer over the next three years, will cement our region as the global center of football ahead of the FIFA World Cup."
The 2024 Copa América will include 10 CONMEBOL teams as well as six guest teams from CONCACAF., with that half-dozen group North and Central American teams qualifying through the 2023-24 CONCACAF Nations League. The four CNL semi-finalists will be joined by two others, who will secure their spots by winning one of two playoff games between the CNL quarter-final losers in March 2024.
Canada's 2-1 win in Jamaica on Saturday morning has put them in the driving seat to book their berth early. They can seal the deal with a win, a draw, or a 0-1 defeat at BMO Field in Toronto on Tuesday night in the second leg.
The group-stage draw for the tournament will take place on December 7.
---